IBPS Clerk Exam Pattern
Exam Pattern 2021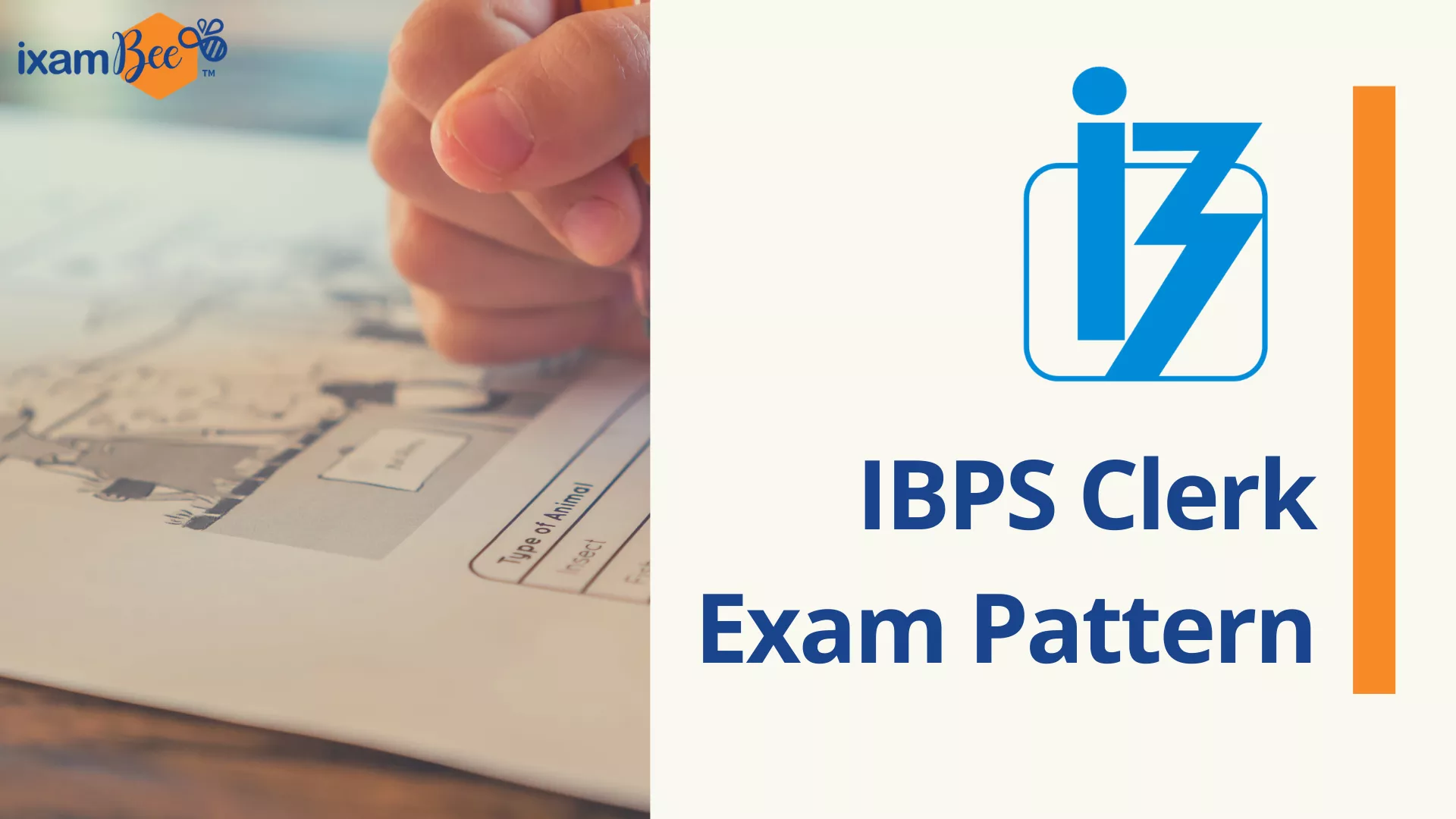 IBPS Clerk is one of the most popular examinations and the competition, therefore, will be quite tough. You need to be fully prepared with whatever resources you have. IBPS has always maintained its level and therefore you need to ensure that you do not leave any stone unturned in your IBPS Clerk exam preparation. For that, you need to be sure that you know all the important details related to the IBPS Clerk exam and knowing the IBPS Clerk exam pattern should be the first step towards it. IBPS is going to conduct the online examination in two phases for the post of Clerk: Prelims and Mains. There will be no interview after the IBPS Clerk Mains exam 2021 and the scores obtained in this will ensure the final selection.
IBPS Clerk Prelims Exam Pattern 2021
IBPS Clerk Prelims 2021 will be an online objective test with multiple-choice questions. The IBPS Clerk exam pattern consists of three sections - English Language, Numerical Ability and Reasoning Ability. All these sections will be allotted different marks. Total marks will be 100 and sectional timing will be allotted for each section. You have to qualify for each of these tests. There will be a negative marking of 0.25 marks in the IBPS Clerk Prelims exam. IBPS will release sectional cut-offs for each subject. You have to score these minimum qualifying marks to enter the next phase ie IBPS Clerk Mains. The expected Prelims IBPS Clerk exam pattern is given below.
S.No.
Section
No. of Questions
Marks
Time Allotted
1.
English Language
30
30
20 Minutes
2.
Numerical Ability
35
35
20 Minutes
3.
Reasoning Ability
35
35
20 Minutes

Total

100

100

1 Hour
IBPS Clerk Mains Exam Pattern 2021
If you qualify for IBPS Clerk Prelims, you have to appear in the second phase: IBPS Clerk Mains. You need to qualify the overall cut-off marks along with the sectional cut-offs. The IBPS Clerk exam pattern 2021 for Mains consist of four sections/tests: English Language, Reasoning Ability and Computer Aptitude, General/Financial Awareness and Quantitative Aptitude. You need to prepare for all these subjects in a good way in order to qualify all the sections along with the overall cut-off of the IBPS Clerk exam. The total questions in IBPS Clerk Mains will be 190 and the time duration will be 2hour 40 minutes. The number of questions in each section will vary. The timings will be different for all sections and you will not be able to switch between the sections until the timing for that section gets exhausted. There will be a negative marking of 0.25 marks just like in the Prelims Exam. The IBPS Clerk exam pattern 2021 for Mains is given below.
S.No.
Test Name
No. of Questions
Marks
Time Allotted
1.
General/Financial Awareness
50
50
35 Minutes
2.
General English
40
40
35 Minutes
3.
Quantitative Aptitude
50
50
45 Minutes
4.
Reasoning Ability & Computer Aptitude
50
60
45 Minutes

Total

190

200

2 Hours 40 minutes
Marking Scheme
All the exams conducted by IBPS follow a particular marking scheme. It has been following a fixed scheme for many years now. IBPS Clerk exam consists of two phases: Prelims and Mains and both the phases consists of questions carrying 1 mark each and a penalty of 0.25 marks is applied to every incorrect answer. This implies that for every incorrect answer, 1/4th of the marks allotted to that question will be deducted as a penalty. There will not be any penalty for an unattempted question.
IBPS Clerk Marking Scheme
| IBPS Clerk Marking Scheme | Marks deductions |
| --- | --- |
| For correct answers | 1 mark |
| For wrong answers | -0.25 marks |
| For not attempted | 0 (no marks) |
Exam Language
IBPS Clerk exam 2021 will consist of questions from various subjects in Prelims and Mains. Both these tests will be 'bilingual' which means you have the choice of choosing any one exam language from English and Hindi. This choice will not be applied to the test of English Language section of IBPS Clerk exam 2021.
Free Mock Test
IBPS Clerk recruitment 2021 is a golden opportunity for all the aspirants who have been preparing for bank exams. Now is the chance to use all that you have learned so far and win the competition. An integral part of your preparation strategy is practice. Practice is what will make you perfect and to achieve that you need a good set of practice questions. As all the exams are held online these days, it is extremely important that you work on your skills that involve speed & accuracy. All this needs to be done online and to assist you with that ixamBee is providing free online test series for IBPS Clerk Prelims & Mains. The IBPS Clerk Prelims is scheduled to be held in the month of August and not wasting too much time, you should immediately start attempting these free mock tests that will allow you to revise, regain and score good marks.
To Attempt Free Mock Tests for IBPS Clerk (Prelims) Please click here
To Attempt Free Mock Tests for IBPS Clerk (Mains) Please click here
IBPS Clerk Exam Pattern Related Quick Links
---
Boost your preparation with Beepedia
---
High Quality Mock Test for you
---
Free Important Video Lectures
Frequently Asked Questions
Would you like to rate us 5 star.
Search