SEBI Grade A Rajbhasha Free Mock Test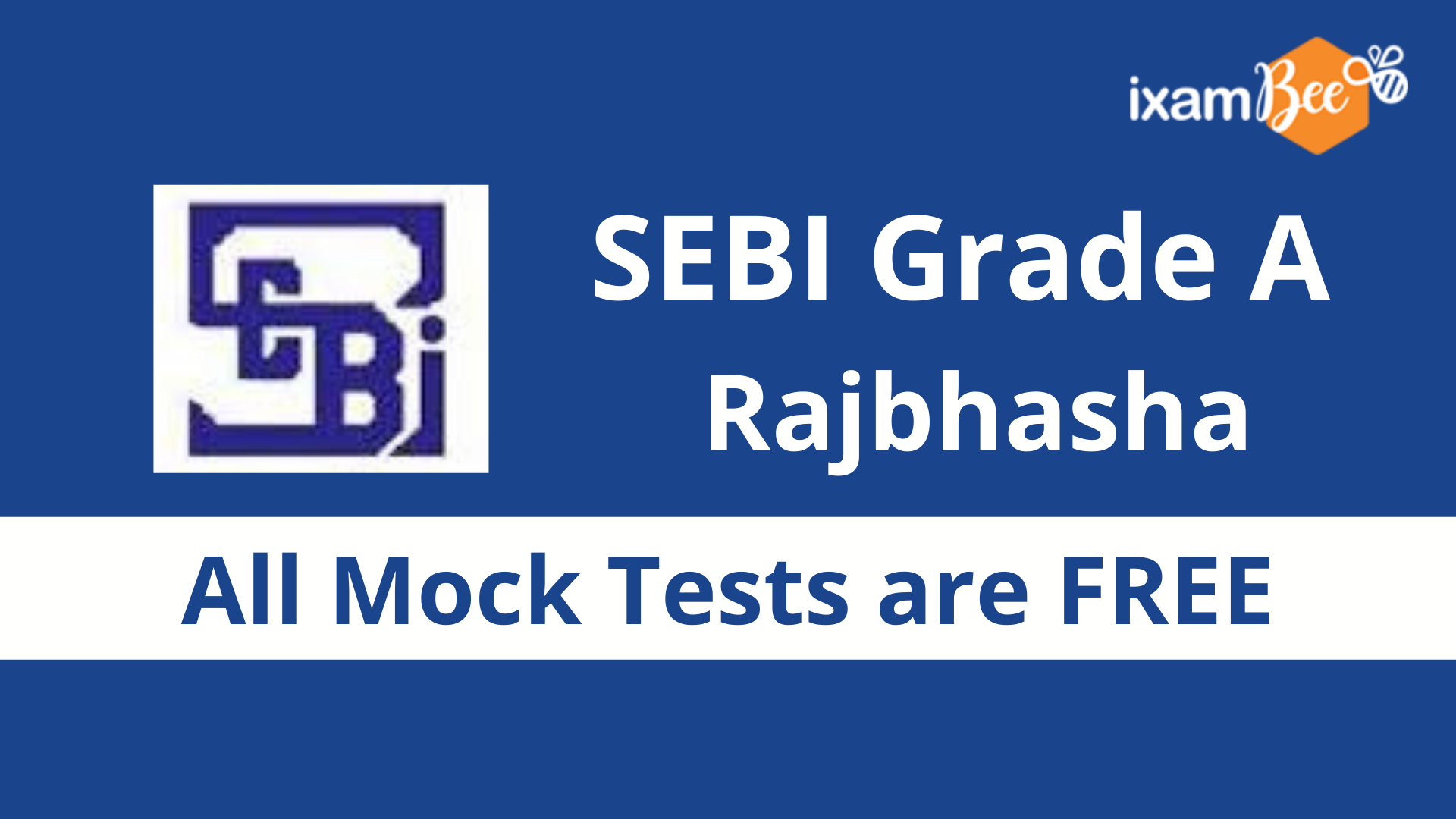 SEBI Grade A Official Language mock tests are curated by a team of ixamBee experts who are known to deliver only quality content. ixamBee prides itself to offer the online test series for SEBI Grade A Rajbhasha absolutely free of cost. The Rajbhasha exam for SEBI Grade A also tests you on your professional knowledge. SEBI Grade A Rajbhasha online mocks offered by ixamBee will give you:
A real exam experience
An option to take SEBI Grade A practice tests in Hindi or English
Real-time scorecard with an all India rank and performance insights detailing the subjects that need improvement and subjects that are your strengths
Alternate solutions to the questions
An opportunity to reattempt the SEBI Grade A free mock tests multiple times
Practice Tests|| Online Test Series
SEBI Grade A online test series for Rajbhasha stream is a great way to enhance your knowledge. You get to practice questions as per the SEBI Grade A exam pattern for the Official Language stream. The SEBI Grade A Rajbhasha practice tests will help you assess your preparation vis-à-vis competition and how much improvement you have made on your weak areas.
58 Cr+
Questions Attempted
56 Lac+
Mock Test Attempted
Other Mock Test for you
FAQs
It is pretty simple to attempt the online test series on SEBI Grade A. Please
register with ixamBee
and get unlimited access to the number of times you can attempt the Rajbhasha online practice tests for SEBI Grade A.
You should look for the best study material which gives you quality content on the entire syllabus of the Rajbhasha stream. In addition you should keep practicing mock tests and SEBI Grade A previous year question papers to ace the exam.