Syllabus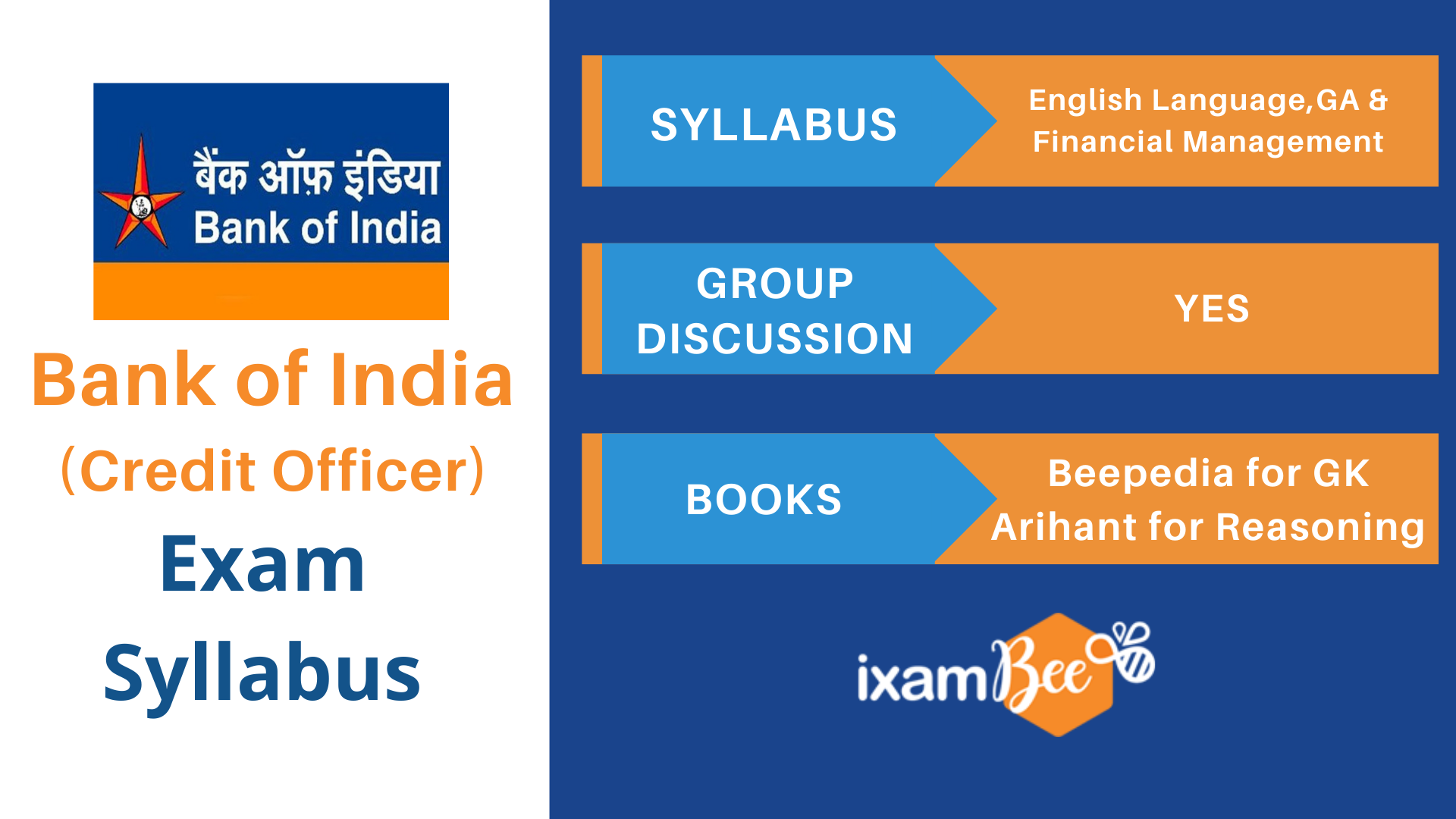 Before starting the preparation for the exam, it is very important to look at the BOI Credit Officer 2022 syllabus. BOI Credit Officer exam syllabus includes questions from three sections: General banking awareness with focus on banking, English Language and Professional Knowledge (Financial Management).
English language can be a nightmare for many banking aspirants but can be scoring if prepared right.
For the General Awareness section, you need to be well aware of the current happenings along with sound banking knowledge. You can also refer BeePedia for all current updates. The good point is that it is available in both Hindi and English versions. The detailed BOI Credit Officer syllabus is given in the table below.
Section
Topics
English Language
Articles, Adverbs, Verb Agreement, Idioms and Phrases, Tenses, Error Corrections, Vocabulary, Comprehensions, Grammar, Sentence Arrangements, Fill in the blanks, Synonyms, Unseen Passages, Error Correction
General Awareness with special reference to Banking Industry
Banking & Financial Awareness, Monetary Policies, Economic Terms, Current Affairs, Static GK, Financial & Economics News, Government Schemes, Agreement & Deals, Banking terms, rates, processes
Financial Management
Accounting Concepts: Marginal Costing, Social Accounting, Absolute Costing, Cost Volume Profit Analysis, Activity-based Costing, Inventory valuation, Cost Sheet and work, Target Costing, Transfer pricing, Overview of Cost Accounting Guidelines of SEBI

Corporate Accounting:

Insurance of shares, Divisible Profits and Bonus Issues, Dividend Distribution, Final Accounts factories Act, Underwriting, Valuation of Goodwill and shares, Capital, Issues, Forfeiture, and Reissues of shares, Accounting for Amalgamation companies, Issues and Redemption of Debentures, Acquisition of Business and profits before Incorporation

Business Law:

Provident Fund, Industrial Dispute Act, Labor Law, Process Costing, Negotiable Instruments, Gratuity Act, Redemption of preference shares, Partnership act, Contract act, Marginal Cost and Cost Volume Profit

Management Accounting:

Ratio Analysis, Cash Flow Statement, Budgeting and Budgetary Control, Capital Market, Sources of Finance, Capital Structure, Company Law Analysis, Standard Costing and various Analysis, Capital Budgeting

Capital Structure:

Cost of capital, Funds flow statement, Sources of Finance, Job and Batch Costing, The material, Labor cost, and Overhead cost, Financial Statement Analysis, Sources of finance, Process Costing, Contract Costing, Budgeting and Budgetary Control

Economics:

Micro and Macro Economics concepts, Updates related to money market and RBI Policies, Money Market

Basic Accounting:

Principle and concepts of Accounting, How the RBI, IRDA, and SEBI works – Functioning
Books
Bank of India Credit Officer exam is an important examination that requires a lot of hard work along with smart work. Any preparation is incomplete without good and trustworthy study material. You should know which books to go for, so that you do not waste your precious time in reading and rejecting certain books. To help you with the preparation we are providing some books which can be useful for the Bank Of India Credit Officer 2022 exam.
Paper
Books
Author/Publisher

General Awareness

Banking Awareness
Arihant Publication
Static General Knowledge
Arihant Publication
General Knowledge
Lucent
Banking Awareness Handbook of Banking Information
N.S Toor

Finance & Management

Financial Management
Prasanna Chandra or IM Pandey
Indian Financial System
Bharti Pathak
Principles of Management
LN Prasad
Organisational Behaviour
SP Robins

English Language

English Grammar
Wren & Martin
Word power made easy
Norman Lewis
Descriptive General English
SP Bakshi
Online Course 2022
Many aspirants work hard to crack the exam but lack of correct guidance shatters their dreams. ixamBee Bank Of India Credit Officer exam course will help you in fulfilling your dreams. The Bank Of India Credit Officer course 2022 has been curated under the guidance of the faculties that have rich and diverse experience in the banking and financial sectors. The BOI Credit Officer study material has been designed keeping the latest exam pattern and question level in mind.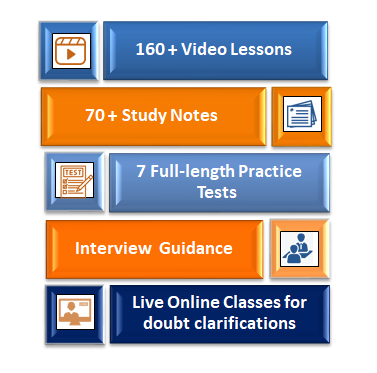 FAQs
You can check the list of books mentioned in the books section above. Besides that, you can refer ixamBee
BeePedia
for updates on current issues.
The completion of the BOI Credit Officer exam syllabus will depend on how much time you are devoting to each subject.
The sections included in the BOI Credit Officer written exam are Professional Knowledge, English Language and General Awareness.