NHB Assistant Manager Final Result 2022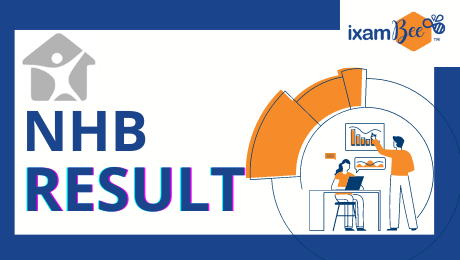 National Housing Bank will announce the NHB Assistant Manager result in April / May 2023. The online exam NHB result 2022 will be out in January / February 2023. Those who attempted the NHB exam 2022, can check their results by visiting the official website of NHB. You can also click on the link below to check your result status. Keep visiting the page for any updates regarding National Housing Bank exam updates.
How to Check NHB Assistant Manager Result 2022?
Follow the instruction given below to check your NHB result 2022.
Visit the official website of NHB i.e www.nhb.org.in
Click on the opportunities section available on the home page
Click on "Assistant Manager (Scale I) 2022 result"
Download the NHB AM Result 2022 PDF if available in that format or check your NHB Assistant Manager exam result through your roll number and password
You can take a printout of the result for future reference
NHB Assistant Manager Online Exam Result
The online exam for NHB Assistant Manager will be held in December / January 2023. The result for the same will be available in January / February 2023. If you clear the online exam, you will be called for the National Housing Bank exam Interview. The interview will be conducted in March/ April 2023.
Check your NHB Assistant Manager online exam result
Have a success story? Share with us at hello@ixambee.com
(If we have contributed to your selection through our Mock Tests/ PYP/ Online Course or Youtube, you can share your success story with us. This will help aspirants prepare for NHB Assistant Manager 2022-2023 and other upcoming banking exams.
What Next After The NHB Assistant Manager Result 2022?
Congrats if you got selected as an Assistant Manager in NHB. Now eager to join the organization. Before you join it is important that you are aware of all the roles and responsibilities that you will perform.
Job Profile of an NHB Assistant Manager
After being selected as an NHB Assistant Manager, you will be required to perform certain duties. You will be assigned some set of work which you will be responsible for. If you get selected as an NHB AM, you will have to perform duties such as
Provide Assistance to the manager
Recruiting and training new employees
Supervise day-to-day operations of the Bank
Providing constant feedback to the staff
Management of payroll and personal databases
In case you fail to make in the final merit list, no need to get disappointed. Look at what mistakes you made that hinder your success. Get ready for next year opportunity. To help you with the NHB Assistant Manager Exam, ixamBee has launched a comprehensive and well-curated NHB AM Online Course. This course has all that is needed to ace the exam. We have a high selection rate of students. Do check out NHB Assistant Manager Course and take a step closer to achieving your dream.
All The Best For Your Future Endeavours
Recommended Courses for you