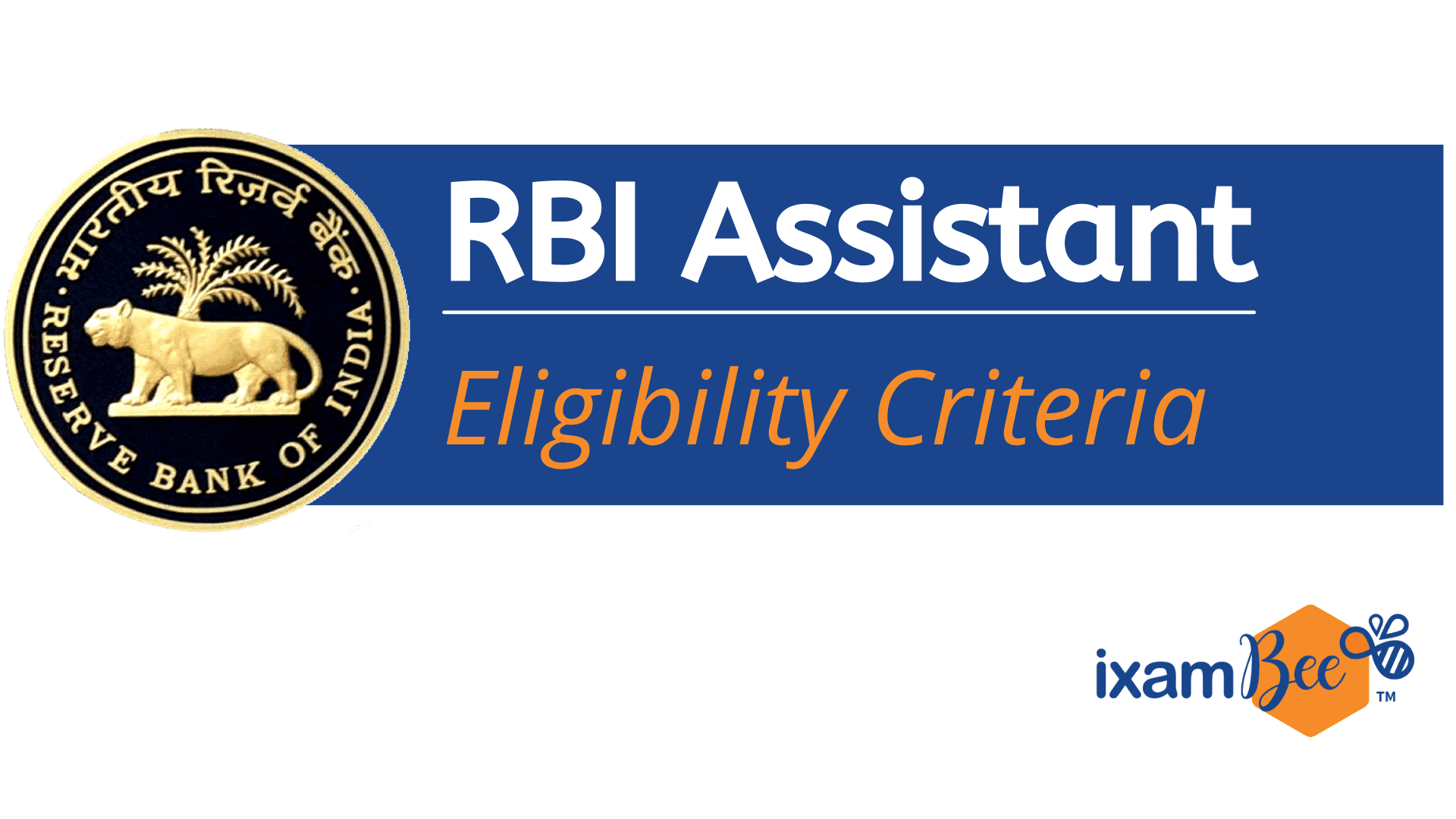 Before applying for any examination, all the candidates should read the complete information given in the official notification. Before you apply to the exam you should ensure that you check your RBI Assistant 2021 eligibility for the exam on all parameters as per the official notification. If you fail to follow the mentioned criteria, you will not be allowed to appear for the RBI Assistant exam and your candidature will be canceled. Let's look into the detailed eligibility criteria.
Educational Criteria
A candidate who is willing to apply for RBI Assistant needs to possess a minimum qualification of Graduation in any discipline from a recognized University or any equivalent qualification recognized by the Central Government with at least 50% marks. Candidates belonging to SC/ST/PWD are exempted from the percentile criteria. They just need to be graduates with no minimum percentage. You must have knowledge of MS. Word processing on a Computer system. For more details on RBI Assistant educational qualifications, please refer to the table below.
Post
Educational Criteria
RBI Assistant

Bachelor's Degree in any discipline with a minimum of

50% marks (pass class for SC/ST/PWD candidates)

in the aggregate and the knowledge of word processing on PC
A candidate belonging to Ex-servicemen category (except dependents of ex-servicemen) should either be a graduate from a recognized University or should have passed the matriculation or its equivalent examination of the Armed Forces and rendered at least 15 years of defence service.
Candidates applying for post in a particular recruiting office should be proficient in the language (i.e. know to read, write, speak and understand the language) of the state/ any of the states falling under the recruiting office.
Age Criteria
Apart from the eligibility criteria that a candidate needs to follow while applying for the RBI Assistant exam, he/she also needs to follow age criteria. To be able to apply for the exam, a candidate is expected not to be less than 20 years and not more than 28 years. Detailed RBI Assistant 2021 age limit is provided below.
| Post | Age Criteria |
| --- | --- |
| RBI Assistant | Between 20 and 28 years. Candidates must have been born not earlier than December 02, 1991 and not later than December 01, 1999 (both days including) |
Age Relaxation
RBI also provides a relaxation in the upper age limit for the candidates of certain categories. The relaxation may vary according to the different categories. You can refer to the complete details of RBI Assistant age relaxation in the table given below.
Sr. No.
Category
Age Relaxation
1
Scheduled Class/ Scheduled Tribe
By 5 years, i.e, upto 33 years
2
Other Backward Classes (OBC)
By 3 years, i.e, upto 31 years
3
Persons with Disabilities (PWD)
By 10 years (GEN/EWS), 13 years (OBC) & 15 years (SC/ST)
4
Ex-Servicemen
To the extent of service rendered by them in Armed Forces plus an additional period of 3 years subject to

maximum of 50 years

5
Widows/divorced women/women judicially separated who are not re-married
By 10 years
6
Candidates domiciled in the state of Jammu & Kashmir during the period from 1st January 1980 to 31st December 1989
By 5 years
7
Candidates having work experience in Reserve Bank of India
To the extent of no. Of years of such service, subject to a maximum of 3 years
Pre-Examination Training For Reserved Category
RBI provides pre-examination training at certain centres for reserved categories candidates. The training is conducted in consonance with the guidelines issued by the Government of India. If you belong to any such category and want to avail such training you need to write to the Regional Office of the Reserve Bank of India. You will be intimated about the training by the Regional Office. All expenses for attending the RBI Assistant Pre-Exam Training program like travelling, boarding, lodging will be borne by you. A list of the RBI Assistant training centres is given below.
RBI Assistant - Pre-Exam Training Centre (SC/ST/OBC/PWD)
Reserve Bank of India Ashram Road, Ahmedabad - 380014. rdahmedabad@rbi.org.in
Reserve Bank of India 10/3/08, Nrupatunga Road, Bengaluru - 560 001 rdbengaluru@rbi.org.in
Reserve Bank of India Hoshangabad Road, Bhopal - 462 011. rdbhopal@rbi.org.in
Reserve Bank of India Pt. Jawaharlal Nehru Marg, Bhubaneswar - 751 001. rdbhubaneswar@rbi.org.in
Reserve Bank of India Central Vista, Opp. Telephone Bhawan, Sector 17, Chandigarh - 160 017. rdchandigarh@rbi.org.in
Reserve Bank of India Fort Glacis,16, Rajaji Salai, Chennai - 600 001 rdchennai@rbi.org.in
Reserve Bank of India Station Road, Panbazar, Guwahati - 781001. rdguwahati@rbi.org.in
Reserve Bank of India 6-1-56, Secretariat Road, Saifabad, Hyderabad - 500 004. rdhyderabad@rbi.org.in
Reserve Bank of India Rail Head Complex, Jammu - 180 012. rdjammu@rbi.org.in
Reserve Bank of India, Rambagh Circle, Tonk Road, Jaipur - 302 052. rdjaipur@rbi.org.in
Reserve Bank of India Mahatma Gandhi Road, Kanpur - 208001. rdkanpur@rbi.org.in
Reserve Bank of India 15, N.S. Road, Kolkata - 700 001. rdkolkata@rbi.org.in
Reserve Bank of India Main Building, Shahid Bhagat Singh Road, Mumbai - 400 001. rdmumbai@rbi.org.in
Reserve Bank of India Main Office Building, Dr. Raghavendra Rao Road, Civil Lines, Nagpur - 440 001. rdnagpur@rbi.org.in
Reserve Bank of India South Gandhi Maidan, Patna - 800 001. rdpatna@rbi.org.in
Reserve Bank of India 6, Sansad Marg, New Delhi - 110 001. rdnewdelhi@rbi.org.in
Recommended Courses for you
RBI Assistant Online Classes 2021: Preparing for RBI Assistant 2021 check out our online courses, online study material, online coaching classes, video course and lectures for RBI Assistant on ixamBee.

View Course