NIACL Assistant Salary
Salary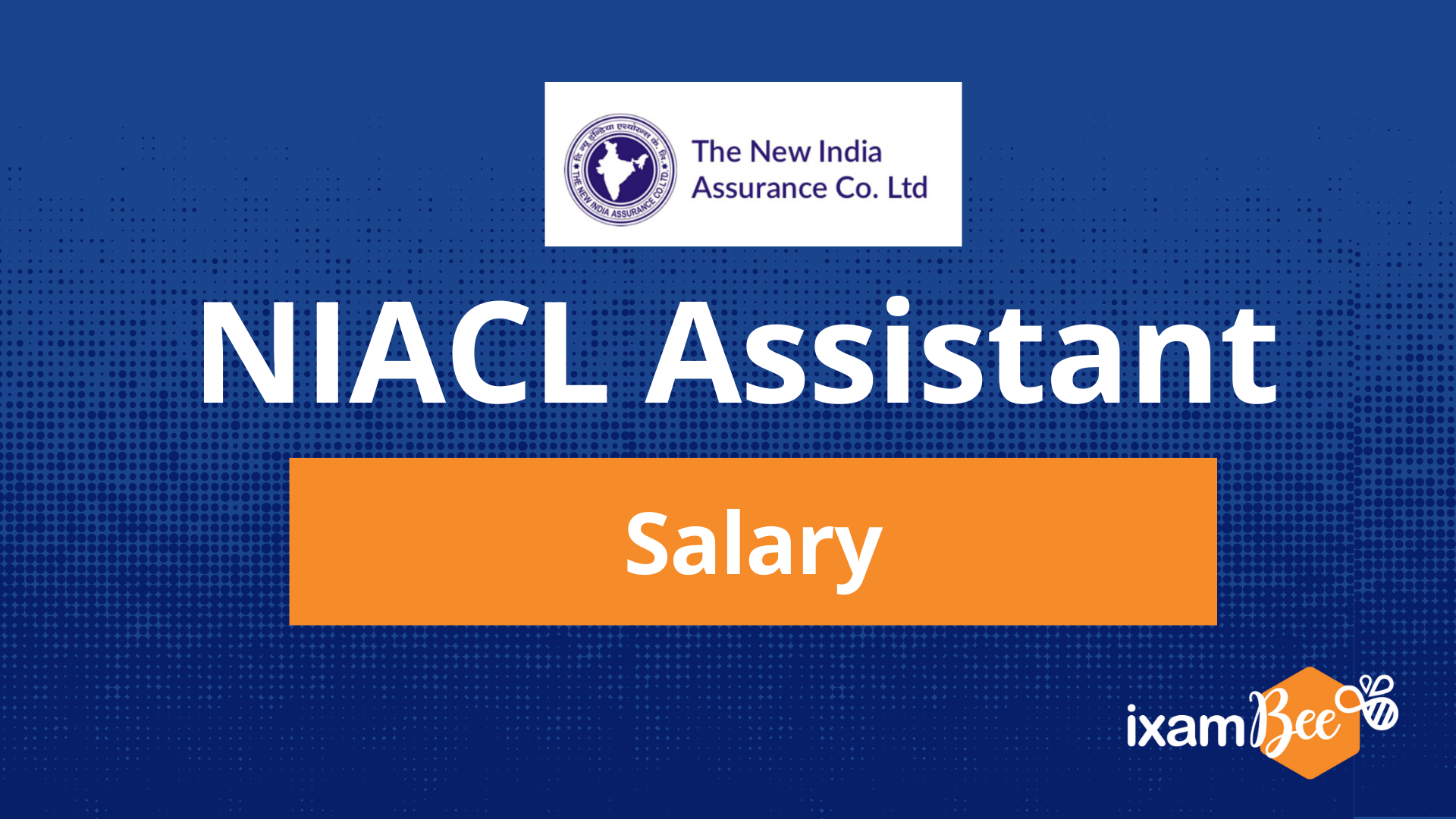 While searching for job opportunities, one of the most important points is the monetary aspect. Besides choosing a job where your passion lies, the rewards that you might receive working in a particular organization form the base of one's choice. A candidate who gets selected as an NIACL Assistant will receive a total salary of Rs 23,500 initially in a metro city which can increase up to Rs 40,000 per month with time.
Post
Salary
Assistant

Rs. 14,435/- as Basic Pay.
scale of Rs.14435-840(1)-15275-915(2)-17105-1030(5)-22255-1195(2)-24645-1455(3)-2901 0-1510(2)-32030-1610(5)-40080.
approximately Rs.40,000/- p.m.
Job Profile
Once a candidate is selected and appointed to the post of Assistant in NIACL, he/she will have to be on a probation period of at least 6 months. Before this period comes to an end, the candidates will be tested for their performance. If they pass the test, they will start their job as an Assistant as a permanent employee. Those who will not be able to pass the test may have to stay on extended probation before becoming a permanent employee. Those who wish to resign while on probation will have to pay a sum equal to their salary amount.
The job of an NIACL Assistant is equivalent to a Clerical level job. Once permanent, an NIACL Assistant will have to perform the following duties:
Providing assistance to the Administrative Officers (AO)
Renewing the insurance policies
Guiding the customers related to their policy issues
Maintaining records of customers' queries/complaints
Keeping records of the financial transactions
Preparing balance sheets & financial statements
Free Mock Test
NIACL Assistant is a decent job position that has been holding quite a lot of importance for a long time. To ensure that you are able to succeed in your desired goal, you need to chalk out a practical preparation strategy for yourself. Apart from covering the syllabus & being aware of the exam pattern, there is another thing that should not be missed at any cost which is 'practice'. Practice holds a lot of importance while preparing for an 'online' exam specifically. ixamBee is providing NIACL Assistant free mock tests which have been prepared very carefully keeping in mind the latest exam pattern. To improve your speed and accuracy, it will be beneficial to practice as many mock tests as possible.
NIACL Assistant Salary Related Quick Links
---
Boost your preparation with Beepedia
---
High Quality Mock Test for you
---
Free Important Video Lectures
Frequently Asked Questions
Q1:
What will be the initial salary of an Assistant in NIACL?
A:
The salary of an NIACL Assistant will be around Rs 23, 500 initially which will increase with time.
Q2:
Will I have to serve a probation period before becoming a permanent employee in NIACL?
A:
Yes. Once selected, you have to serve a period of 6 months as probation. Before this probation period will end, the company will evaluate your performance before making you permanent.
Q3:
Can the probation period be extended in any case?
A:
Yes. If the company does not find your performance up to the mark in evaluation, the probation period might be extended.
Q4:
Is the job of an NIACL Assistant equivalent to a clerical level position?
A:
Yes. The NIACL Assistant position is equivalent to that of a clerk.
Would you like to rate us 5 star.
Search