NABARD Grade A ESI and ARD Online Course
"This Republic Day get 26% Off on all courses,
Use Coupon Code Special26"

140 +
Video Lessons

4000 +
Practice Questions

200 +
Study Notes

7 Full Length
Practice Tests

40+
Chapter Tests

Live
Doubt Clarification
Every serious NABARD aspirant surely knows the importance of ESI and ARD as these two are the key differentiating points while preparing for NABARD Grade A exam. The aspirants need to be very smart, focused and precise while preparing these two topics.
NABARD Grade A Phase 1 and Phase 2 both have ESI and ARD papers and therefore to make your preparation in these subjects top notch ixamBee has launched exclusive NABARD Grade A ESI and ARD online course. This course has been designed after a detailed analysis of ESI and ARD trends in NABARD Grade A exam in previous years.

Important Features of NABARD Grade A ESI and ARD online course:
140+ videos exclusively covering entire syllabus of ESI and ARD
200+ Study notes wherever required to supplement or ease learning
40+ chapter tests
4000+ Practice Questions in the form of Concept clearing questions after each video lesson, Section tests and Mock Tests.
7 full length practice tests for ESI and ARD
Live doubt clarifying session with experts
The video lessons are self-explanatory and available for the students to access them and prepare during the time most feasible for them.
Extracts/ study notes from annual reports of various ministries which contain very important data that comes in NABARD Grade A examination every year will also be provided.

Study Hive

: StudyHive is a unique study group program that will help you to learn from your peers and spend more time in resolving lower difficulty level questions. This will also help in your self-study as you will have to present different topics with other members of the group. Thus it will enforce a better discipline in the studies. An additional advantage of StudyHive will be a significant improvement in your

communication skills which will help you not only in cracking the interview but also throughout your career.
Frequently Asked Questions
Q 1:Are all Video Lessons for Nabard ESI and ARD accessible on enrolment?
Almost all video lessons for fundamental learning are available as soon as you enrol for the course. We regularly keep on adding videos and improving the content therefore further Video Lessons will be made available in a sequential manner to maintain a proper flow and help in the ease of understanding of concepts. New Video Lesson upload will be informed through email.
Q 2:Are all the Nabard ESI and ARD video lessons available for viewing anytime/multiple times?
Yes, any Video Lesson uploaded once can be viewed anytime/ multiple times on ixamBee Website.
Q 3:What happens if someone misses any Nabard ESI and ARD Online Live Class?
We encourage all participants to attend Live Online Classes. Even if they don't have any doubt themselves, the discussion that happens over doubts of others' is also very enriching and helpful in exam preparation. Sometimes very important points are discussed as part of these discussions. However, in case of genuine reasons for not being able to attend a class, we may decide to share the recording of the class, on the case to case basis.
PROFILE OF THE FACULTY AND COURSE COORDINATORS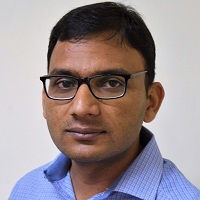 Chandra Prakash Joshi
Mr. Chandra Prakash Joshi is an Ex- RBI Grade B Officer, also promoted to the position of AGM. He has worked as a Senior VP with Yes Bank. His qualifications include B.Sc.Agri (Hons) and PhD MBA (Finance) from ISB Hyderabad.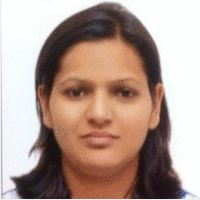 Prachi Agarwal
Ms. Prachi Agarwal has previously worked with CARE Ratings. She is an MBA in Finance, from BIMTECH, Noida and B.Com (Hons) from Hansraj College, Delhi University.