NIACL Administrative Officer Salary
NIACL AO Salary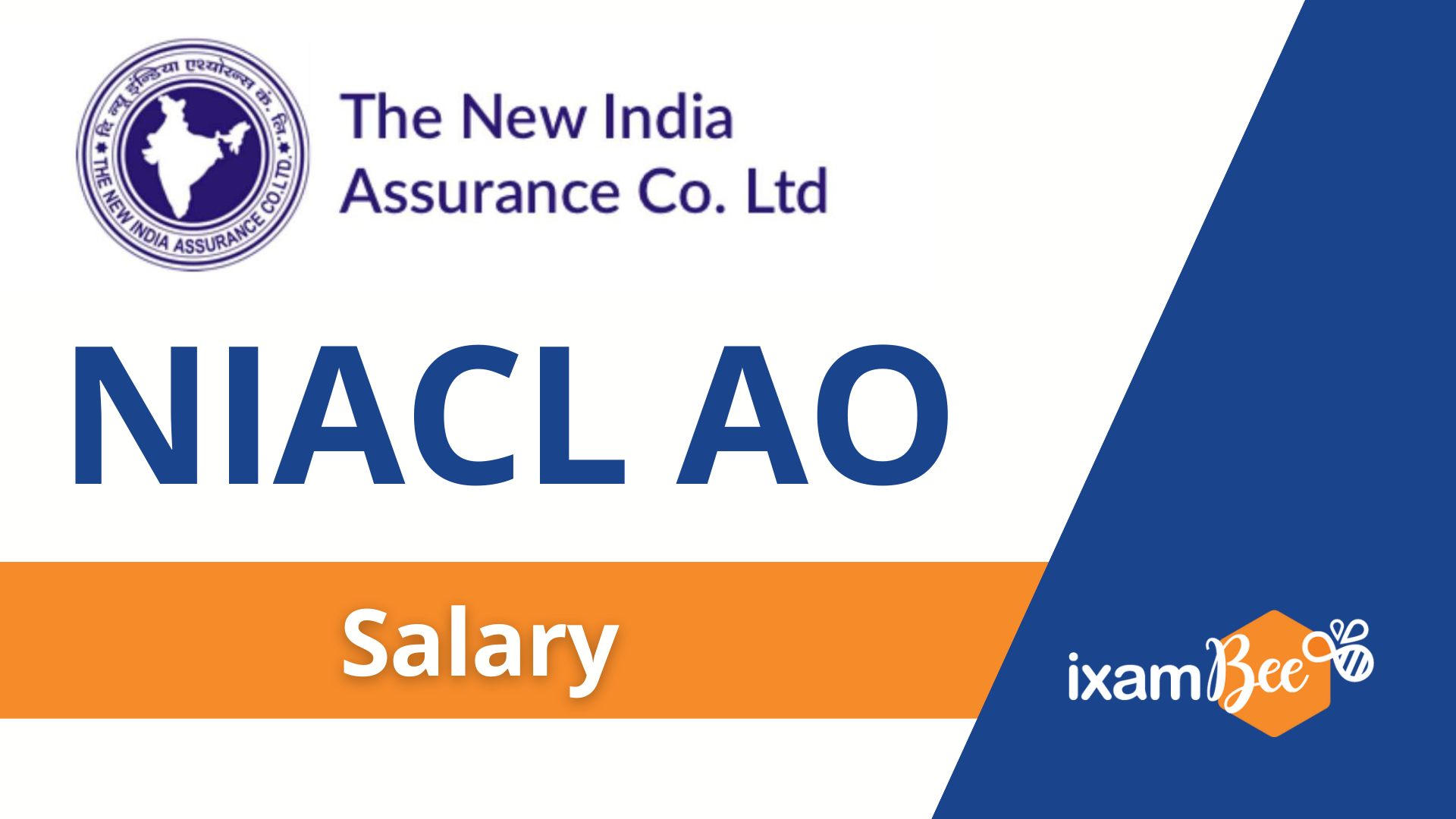 The NIACL AO recruitment 2021 is out. NIACL or the New India Assurance Company Ltd. is a government organization that provides enough job opportunities to job aspirants. As per the notification NIACL had released more than 300 vacancies for the post of AO. Before you hop on to the exam preparation, you should also know about the emoluments, and benefits you are going to receive in this job. This will motivate you and push you towards your goal. The NIACL AO salary is Rs 60,000 per month including all perks and allowances.
Post
Salary
AO (Administrative officer)

Basic Pay - Rs. 32,795
Grade Pay - Rs32795-1610(14)-55335-1745(4)-62315
In Hand Salary - Rs.60,000/- p.m.(Approx.)
Apart from the salary, an Administrative Officer (AO) will receive many other benefits and allowances such as coverage under the National Pension System (NPS) governed by PFRDA, Gratuity, LTS, medical benefits, Group Personal Accident Insurance and others
A NIACL AO will also be entitled to receive leased accommodation.
Job Profile
After a candidate will get selected as NIACL AO, the probation period will be of one year. A guarantee bond of minimum four years will be signed by the selected candidate at the time of joining. If a candidate leaves the company before the bond period, she/he will be liable to pay the penalty which will be equivalent to one year's gross salary. An AO in NIACL can be transferred anywhere in the country.
An Administrative Officer in NIACL may perform various kinds of tasks. The NIACL AO job profile can also depend on the place of posting. Some basic duties and responsibilities of a NIACL AO are as follows
Verification of risk proposals and authorizing the claims
Underwriting
Risk Assessment
Supervision of Assistants' work
Settlement of Claims
NIACL Administrative Officer Salary Related Quick Links
---
Boost your preparation with Beepedia
---
High Quality Mock Test for you
---
Free Important Video Lectures
Frequently Asked Questions
Q1:
What is the in-hand salary of an Administrative Officer?
A:
An AO in NIACL will receive a total of Rs 60,000 /- per month including all the benefits.
Q2:
Can I get transferred to any region/area while on the job?
A:
Yes, you can get transferred to any area or region depending on the location of NIACL offices.
Q3:
Is there any probation period after getting selected as an AO?
A:
Yes, there will be an initial probation period of 1 year after getting selected as NIACL AO.
Q4:
Will I be considered a permanent employee once I complete my probation period?
A:
The selected candidates will have to pass the 'non-life Licentiate Examination' conducted by the Insurance Institute of India, during their probation period. Only If they pass the exam, will they be considered as permanent employees and continue their service in the Company.
Q5:
Can I resign from my NIACL AO post, anytime I like to if I don't feel comfortable?
A:
No. Before joining as a 'Probationary Officer' in NIACL, the selected candidates will be supposed to sign a 'guarentee bond' of serving the company for at least four years including the probation period. The candidates who resign during the probation will be entitled to pay the salary received by them during the service, apart from an amount of Rs 25,000 (partial training cost).
Would you like to rate us 5 star.
Search