Syllabus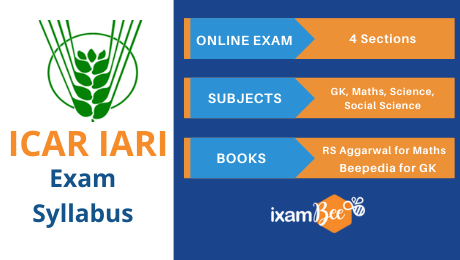 ICAR IARI recruitment 2021 is a good opportunity who wish to get a Government job. To grab this opportunity, you should make sure that you are completely aware of the ICAR Technician exam syllabus.
There will be objective questions from subjects like Mathematics, General Knowledge, Science, and Social Science. The questions asked will be of Matric level. To know more about the ICAR IARI Technician exam syllabus, refer to the table below.
| Subject | Syllabus |
| --- | --- |
| General Knowledge | Question may be designed to test knowledge of current events relating to India and its neighbouring countries especially pertaining to History, Culture, Geography, Economic Science, General Policy & Scientific Research. |
| Mathematics | Matric level questions on Number System, Fundamental Arithmetical Operations, Algebra, Geometry, Mensuration, Trigonometry and Statistical Charts |
| Science | Matric level questions on Physical and Chemical Substances – nature and Behaviour, World of Living, Natural Phenomenon, Effects of Current and Natural Resources |
| Social Science | Matric level questions on India and the Contemporary World Democratic Politics, Understanding Economic Development and Disaster Management |
Books
To ensure your selection in the ICAR IARI exam 2021 you need good quality study material. Once you are aware of the complete syllabus of the ICAR Technician exam, you should take note of books that can be helpful in your ICAR Technician 2021 exam preparation. Do checkout ixamBee's BeePedia for all current updates and issues, as it will cover your General Awareness section.
Subjects
Useful Books
Book's Author
Mathematics
Quicker Mathematics
BSC Publications
Quantitative Aptitude
RS Agarwal
Class Notes
SS Bharti
General Awareness
Lucent General Science
Lucent Publication
General Knowledge
Arihant Publication
General Science
Kiran Publications
Science
Arihant Publication
Arihant Publication
Social Science
NCERT Complied book
NCERT Complied book
ICAR IARI Technician - Free Mock Tests
90 Minutes
100 Questions
100 Marks
90 Minutes
100 Questions
100 Marks
FAQs
There are four section in ICAR IARI exam namely Science, General Knowledge, Mathematics, and Social Science.
You can refer ixamBee BeePedia to get acquainted with all latest happenings around the world.