FSSAI Calendar 2022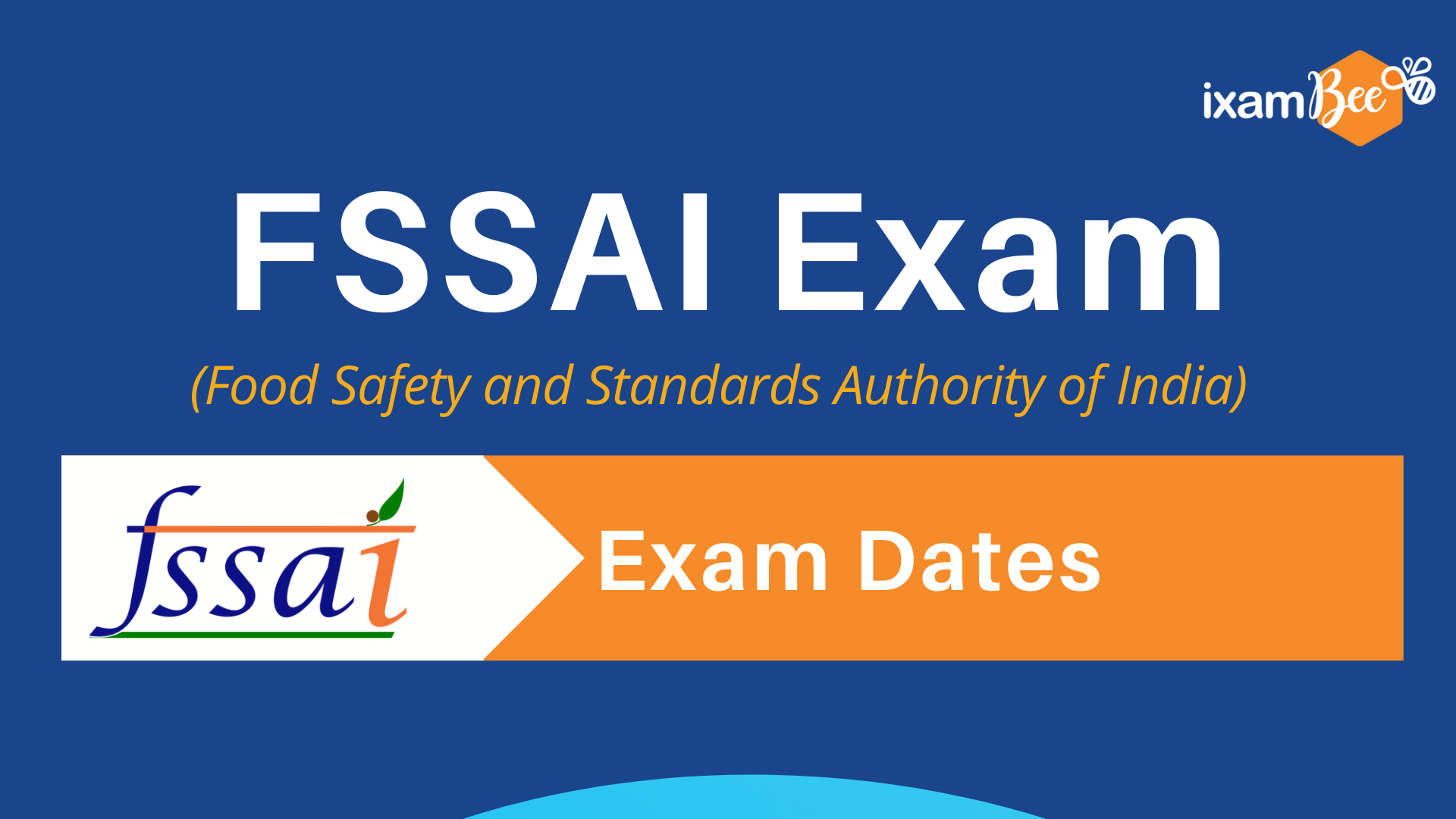 The FSSAI registration/application process started from October 13, 2021 to November 12, 2021. FSSAI has invited applications from dynamic and eligible candidates for the post of Technical Officer and Central Food Safety Officer (CFSO). Interested candidates can apply for it through online mode only. You are not required to forward hard copies of your online applications to FSSAI.
The FSSAI Central Food Safety Officer (CFSO) and Technical Officer exams were on March 30 and March 31, 2022, respectively. FSSAI also released a separate list of FSSAI exam centres for the Stage 1 and Stage 2 exams.The complete details about exam dates for FSSAI 2022 can be deduced from the table below.
The CBT Stage - 2 for the posts of Central Food Safety Officer (CFSO) and Technical Officer will be held on September 23 and October 1, 2022. The admit card for the same can be downloaded from the official website.
FSSAI Exam Dates 2022
Events
Exam Dates
Online registration including Edit/ Modification of Application
October 13 to November 12, 2021
Payment of Application Fees/Intimation Charges (Online)
November 17, 2021 (Extended)
Assistant Manager (Social Work/Psychology/ Labour and Social Welfare/ Library Science) Exam Date
28th March 2022
Assistant Manager (Journalism or Mass Communication or Public Relation) Exam Date
Assistant Manager (IT) Exam Date
IT Assistant Exam Date
29th March 2022
Hindi Translator Exam Date
Personal Assistant Exam Date
Junior Assistant Grade-I Exam Date
30th March 2022
Food Analyst Exam Date
Central Food Safety Officer Exam Date
Technical Officer Exam Date
31st March 2022
Assistant Exam Date
Check your Computer Based Test (Stage-1) Result
July 06, 2022 [Result Link] [Cut-off PDF]
FSSAI Phase 2 Admit Card
Click Here
FSSAI Phase 2 Exam Date
September 23, 2022 and October 01, 2022
FSSAI Date of Result CBT (Stage-2)
December 28, 2022 [Click Here]
Exam Centre
FSSAI has mentioned list of tentative exam centres for CBT Stage 1 and Stage 2 separately. You are given the choice of exam centre while filling the application form where you can choose your state and city for the FSSAI exam. Please note that you are not allowed to request any change in the FSSAI exam centre that is allotted to you. Also,you have to appear for the examination at an FSSAI exam centre at your own risk and expenses.The authority will not make any arrangements for candidates. Moreover, FSSAI reserved the right to change the centers at its discretion if the situation demands.
FSSAI Examination Centre Stage 1
Sr. No.
City Name
Sr. No.
City Name
Sr. No.
City Name
1
Agra
37
Guwahati
72
Nagpur
2
Ahmedabad
38
Gwalior
73
Nanded
3
Aizawl
39
Haldwani
74
Nashik
4
Ajmer
40
Hamirpur
75
Panaji
5
Aligarh
41
Hisar
76
Panipat
6
Allahabad
42
Hooghly
77
Patiala
7
Alwar
43
Hubballi (Hubli)
78
Patna
8
Amravati
44
Hyderabad
79
Pune
9
Amritsar
45
Indore
80
Raipur
10
Asansol
46
Jabalpur
81
Rajahmundry
11
Aurangabad (Maharashtra)
47
Jaipur
82
Rajkot
12
Balasore
48
Jalandhar
83
Ranchi
13
Bareilly
49
Jalgaon
84
Roorkee
14
Belagavi(Belgaum)
50
Jammu
85
Rourkela
15
Bengaluru
51
Jamshedpur
86
Salem
16
Bhagalpur
52
Jhansi
87
Shillong
17
Bhatinda
53
Jodhpur
88
Shimla
18
Bhilai Nagar
54
Jorhat
89
Sikar
19
Bhopal
55
Kangra
90
Siliguri
20
Bhubaneswar
56
Kannur
91
Surat
21
Bikaner
57
Kanpur
92
Tezpur
22
Bilaspur (Chhattisgarh)
58
Kohima
93
Thiruvananthapuram
23
Bokaro Steel City
59
Kolhapur
94
Thrissur
24
Chandigarh
60
Kolkata
95
Tiruchirappalli
25
Chennai
61
Kollam
96
Tirunelveli
26
Coimbatore
62
Kota
97
Tirupathi
27
Darbhanga
63
Kozhikode
98
Udaipur
28
Dehradun
64
Latur
99
Vadodara
29
Delhi / NCR
65
Lucknow
100
Varanasi
30
Dhanbad
66
Madurai
101
Vijayawada
31
Dharwad
67
Mangaluru (Mangalore)
102
Visakhapatnam
32
Dhule
68
Meerut
103
Warangal
33
Dibrugarh
69
Mumbai
34
Ernakulam
70
Muzaffarpur
35
Gandhinagar
71
Mysuru (Mysore)
36
Gorakhpur
FSSAI Examination Centre Stage 2
| Sr. No. | City Name | Sr. No. | City Name |
| --- | --- | --- | --- |
| 1 | Ahmedabad | 13 | Kolkata |
| 2 | Bengaluru | 14 | Lucknow |
| 3 | Bhopal | 15 | Madurai |
| 4 | Bhubneshwar | 16 | Meerut |
| 5 | Chandigarh | 17 | Mumbai |
| 6 | Chennai | 18 | Patna |
| 7 | Dehradun | 19 | Ranchi |
| 8 | Delhi / NCR | 20 | Shimla |
| 9 | Guwahati | 21 | Srinagar |
| 10 | Hyderabad | 22 | Kochi / Ernakulam |
| 11 | Jaipur | 23 | Vijaywada |
| 12 | Jammu | 24 | Visakhapatnam |
Recommended Courses for you