Central Bank Of India SO Exam Pattern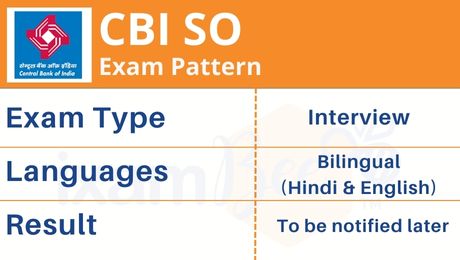 The Central Bank Of India SO recruitment 2022 will take place through a Personal Interview round. Merely fulfilling all the eligibility criteria does not make you eligible to be called for the interview round. Your educational qualification and experience will be taken into account to be shortlisted for an interview.
Central Bank Of India SO Personal Interview
The Central Bank of India SO Personal Interview will be conducted at various centres as decided by the organization. A candidate should have all the original documents and its Photostat as asked by the bank to produce during the Central Bank of India SO interview. The process for preliminary screening/ shortlisting for CBI SO interview will be with respect to age, qualification, essential requirements, suitability etc.
Central Bank Of India SO Interview Language
Central Bank of India 2022 interview will be bilingual i.e. you can answer the questions asked in both Hindi and English Language.
Recommended Courses for you