IBPS RRB PO (Scale 1) Exam Pattern
Exam Pattern 2021
You should plan your preparation and make the most of the time available at hand. The IBPS RRB exam conducted for the Officer post cannot be taken too lightly and thus you should be aware of the complete exam pattern. IBPS RRB PO exam 2021 will consist of three phases: Prelims & Mains followed by Interview. Both these exams will consist of different sections and will also consist of sectional cut-offs.
IBPS RRB PO (Scale 1) Prelims Exam Pattern 2021
The Prelims exam will be an online objective examination that will consist of only two tests, unlike other banking exams. There will be two sections: Reasoning & Quantitative Aptitude. Both the tests will be bilingual along with the regional language option to choose. To make sure that you qualify the sectional and overall cut-off of IBPS RRB Scale 1 Prelims, you should be able to score decent marks in both sections, for which you will have to practice well.
Name of Section
No. of Questions
Maximum Marks
Time (minutes)
Reasoning Ability
40
40
Composite time of 45 minutes
Quantitative Aptitude
40
40

Total

80

80
There will also be a penalty for all the incorrect answers attempted by you.
For every incorrect response, 1/4th of the marks allotted to that question will be deducted.
IBPS RRB PO (Scale 1)
Mains Exam Pattern 2021

The Mains exam will also be an online objective examination scheduled for September 2021 which will consist of questions from various subjects: Reasoning, Computer Knowledge, General Awareness, English or Hindi Language, and Quantitative Aptitude. All the questions will be bilingual along with regional language options to choose from, except the test of language. The test of the English language will consist of questions in English and those who will opt for the test of the Hindi language will get questions in the Hindi language only. Detail of the Mains exam pattern is provided in the table below.
Section
No. of Questions
Maximum Marks
Time
Reasoning
40
50
Composite time of 120 minutes (2 hours)
Quantitative Aptitude
40
50
General Awareness
40
40
English/Hindi language
40
40
Computer Knowledge
40
20

Total

200

200
For every incorrect attempt, there will be a penalty of 1/4th marks allotted to that question.
There will not be any penalty for a question left unattempted.
You need to qualify the minimum cut-off scores in each test in order to ensure your further selection.
Interview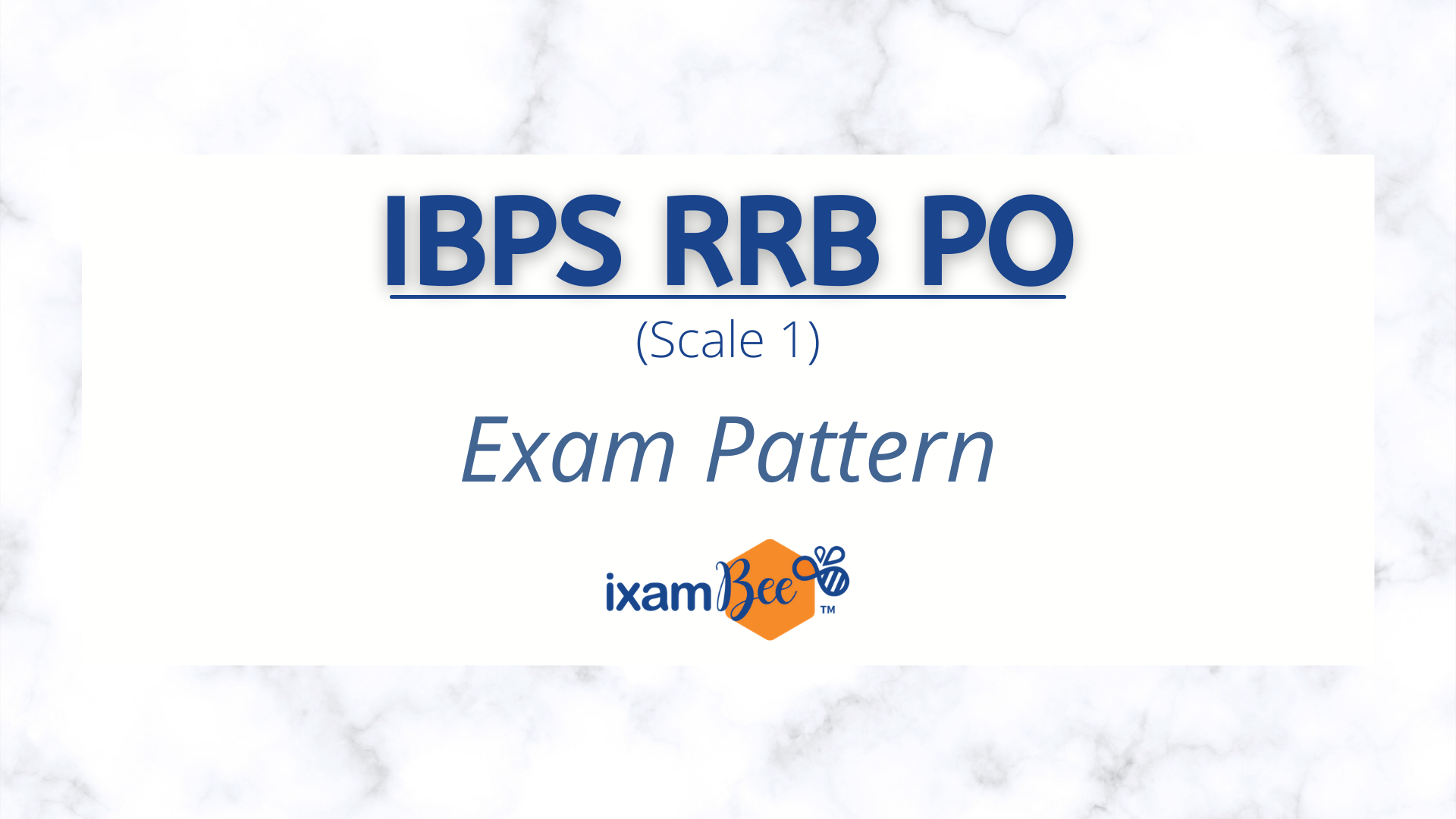 If you are able to qualify for Prelims & Mains, you need to appear for IBPS RRB Officer Scale 1 Interview. The interview will be of 100 marks. The scores obtained only in the Mains exam of RRB PO will be considered while shortlisting for the Interview. You will have to download your interview call letter from the official website of IBPS. The final merit will be prepared on the basis of the online main exam and interview and the marks weightage will be in the ratio 80:20.
IBPS RRB PO (Scale 1) Exam Pattern Related Quick Links
---
Boost your preparation with Beepedia
---
High Quality Mock Test for you
---
Free Important Video Lectures
Frequently Asked Questions
Would you like to rate us 5 star.
Search