IBPS RRB PO Final Result 2022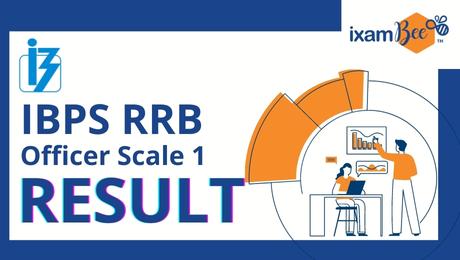 Get the latest RRB PO 2022 result updates here. We will post the IBPS RRB PO result 2022 promptly as soon as the IBPS releases it. IBPS will do the provisional allotment for IBPS RRB PO 2022 in January 2023. If you appeared for IBPS RRB PO Interview 2022 you can check the result by using the direct result link given below. Your score card too will be released along with the result. The cutoff merit will also be available for the final IBPS RRB PO result 2022.
How to Check IBPS RRB PO Final Result 2022
To check the IBPS RRB PO final result 2022, follow the simple steps mentioned below.
Visit the official website of IBPS
After visiting the IBPS Website, Click on " Check your IBPS RRB PO result 2022"
Enter your registration/roll number and password/ date of birth
Your IBPS RRB PO 2022 result will be available along with marks and the cutoff merit list.
IBPS RRB PO Mains Result 2022
If you have cleared the RRB PO Officer Prelims exam, you will be called for the Mains exam. The result for the IBPS RRB PO Mains 2022 will be declared in October 2022. Keep visiting the page for all updates on IBPS RRB PO Mains result 2022.
IBPS RRB PO Prelims Result 2022
IBPS RRB PO Prelims exam will be conducted at various examination centres across India. If you clear the IBPS RRB PO overall and sectional cutoff, you will be called for IBPS RRB PO Mains. You can check your RRB PO Prelims 2022-23 scorecard from the link provided below.
Have a success story? Share with us at hello@ixambee.com
(If we have contributed to your selection through our Mock Tests/ PYP/ Online Course or Youtube, you can share your success story with us. This will help aspirants prepare for the upcoming banking exams.
What Next after the IBPS RRB PO 2022 result
If you got Selected
Heartiest congratulations to all the candidates who make it to the final IBPS RRB PO 2022 result merit list. Once you get selected as a PO in any RRBs, you may be or may not be in a probation period depending upon the policy of the respective bank you join. Also, you will have ample opportunity to rank higher in the hierarchy as your experience in the banking sector increases.
If you missed the IBPS RRB PO merit list
Time to rise again and fight. Give some time to yourself to analyse the RRB PO result list 2022 and to overcome your failure. But then start again and this time, not with those mistakes that you made earlier. If you feel you need any kind of assistance, you can also check out our Ultimate BeeBanker Online course 2022-23.
Good luck for your future endeavours.