RRB NTPC Online Course
This Diwali, burst crackers and get upto 38% off on all ixamBee courses;
Click here to Burst !!!

500+
Videos

100+
Study notes

25 Full-Length
Practice Tests

200+
Chapter Tests

50+
Section Tests

10000+
Practice Questions
आरआरबी एनटीपीसी एक सुनहरा अवसर है क्योंकि हर साल बड़ी संख्या में रिक्तियों की घोषणा की जाती है। प्रतियोगिता बहुत कठिन होने वाली है क्योंकि लाखों छात्र इस परीक्षा के लिए आवेदन करते हैं। आरआरबी एनटीपीसी परीक्षा को पास करना आसान नहीं है और इसके लिए स्पष्ट योजना, रणनीति और मार्गदर्शन की आवश्यकता होती है। आपको लक्ष्य तक पहुँचने में आपकी मदद करने के लिए, ixamBee ने आरआरबी एनटीपीसी ऑनलाइन कोर्स शुरू किया है, जिसे हमारे विशेषज्ञों द्वारा गहन शोध और विश्लेषण के बाद तैयार किया गया है।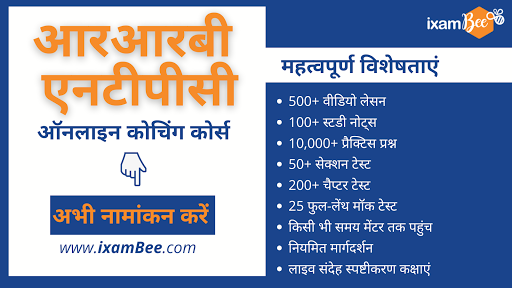 आरआरबी एनटीपीसी ऑनलाइन कोचिंग कोर्स में शामिल हैं:
चरण 1 और चरण 2 के पूरे पाठ्यक्रम को कवर करने वाले

500+ वीडियो

पीडीएफ प्रारूप में 100+ स्टडी नोट्स

, आसानी से सीखने और कम समय में रिविजन के लिए जहां कहीं भी आवश्यक हो।

25 फुल-लेंथ प्रैक्टिस टेस्ट:

चरण 1 के लिए 15 फुल-लेंथ प्रैक्टिस टेस्ट
चरण 2 के लिए 10 फुल-लेंथ प्रैक्टिस टेस्ट

अपने बेसिक्स को रिवाईज करने के लिए

200+ चैप्टर टेस्ट और 50+ सेक्शन टेस्ट

चैप्टर टेस्ट, असाइनमेंट, सेक्शन टेस्ट के रूप में सलूशन्स और उचित स्पष्टीकरण के साथ

कुल 10,000+ प्रैक्टिस प्रश्न

आपको परीक्षा का सामना करने के लिए गति और सटीकता दोनों के लिए आश्वस्त करते हैं
विषय विशेषज्ञों के साथ संदेह स्पष्टीकरण के लिए लाइव क्लासेस
सभी वीडियो पाठों में सटीक, स्पष्ट और प्रासंगिक अध्ययन सामग्री होती है
अध्ययन सामग्री के अलावा; तैयारी के प्रत्येक चरण में विषय विशेषज्ञों से मार्गदर्शन, सुझाव और तैयारी की रणनीति भी प्रदान की जाती है
यह ऑनलाइन कोर्स आपकी गति और समय पर अध्ययन करने के लिए सुगमता प्रदान करता है
किसी भी समय मेंटर तक पहुंच: परीक्षा की तैयारी के दौरान, किसी भी संदेह के लिए, आप अपने मेंटर से संपर्क कर सकते हैं
RRB NTPC is a golden opportunity as every year huge number of vacancies are announced. Competition is going to very tough as lakhs of students apply for this exam. Cracking RRB NTPC exam is not a cakewalk and requires a cleat cut planning, strategy and guidance. To help you reach your goal, ixamBee has launched RRB NTPC Online Course, curated by our experts after thorough research and analysis.
RRB NTPC Online Coaching Course consist of
500+ Videos

covering the entire syllabus of Stage 1 and Stage 2

100+ Study notes

in PDF format wherever required for easy learning and quick revision

25 Full-Length Practice Tests:

15 Full-Length Practice Tests

for Stage 1

10 Full-Length Practice Tests

for Stage 2

200+ Chapter Tests

and

50+ section Tests

to get your basics revised

Total 10000 + practice questions

with solutions and proper explanations in the form of Chapter tests, assignments, section tests make you practice exhaustively making you confident both for speed and accuracy to face the exam and come out with flying colors

Live Classes for doubt clarification with the subject experts

All the Video lessons have to-the-point, crisp and relevant study content
Apart from study content; Guidance, Tips, and Preparation Strategy from Subject Experts at each stage of preparation is also provided
This Online Course provides the comfort and ease to study at your pace and timings
Anytime Access to Mentor: Anytime during exam preparation, for any doubts, you can get in touch with your mentor
PROFILE OF THE FACULTY AND COURSE COORDINATORS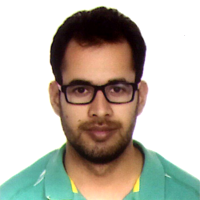 Karan Sardana
Mr.Karan is an expert for Quantitative Aptitude for Banking and SSC exams. He is a B.Tech. and has 13+ years of experience in teaching advanced Quants. He has taught thousands of govt job exam aspirants and helped them with fundamentals, short cuts tricks, and time-saving techniques.

Amit Parhi
Mr. Amit has 4 year plus experience in Banking, Media, Content and Journalism. He has earlier worked with DKODING Media, HDFC Bank and VAP Group. He is expert faculty for General Awareness and ESI.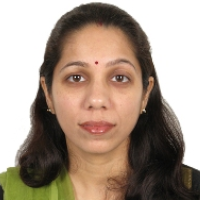 Arunima Sinha
Ms. Arunima is an Ex- Grade B SIDBI Officer and an Ex- Bank PO. Since 2010, she has been teaching for competitive exams and has successfully coached more than thousands of students. She is a Bachelor in Arts (Hons.)- English. She is an expert faculty for English Language, English Writing, Reasoning and also preparation guidance.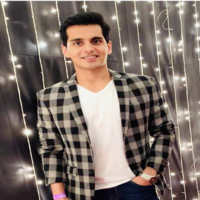 Anshul Malik
Anshul Malik has 5+ years experience in coaching for various government exams. He has done B.Tech (IT) from NIT. Has also cleared exams like SBI, IBPS, SSC. He is expert faculty for Reasoning.
Frequently Asked Questions
Q 1:Is there any Refund Policy?
Yes, we do refund the course fees in full if you are pretty sure to not pursue your dream with us. However, you are requested to intimate the same to us via email to hello@ixambee.com within 24 hours of purchasing the course. The refund will be processed within 5-7 business days of receiving the email. For more information, you can get in touch with your mentor.