MONTH END DHAMAKA SALE IS Here
Salary 2022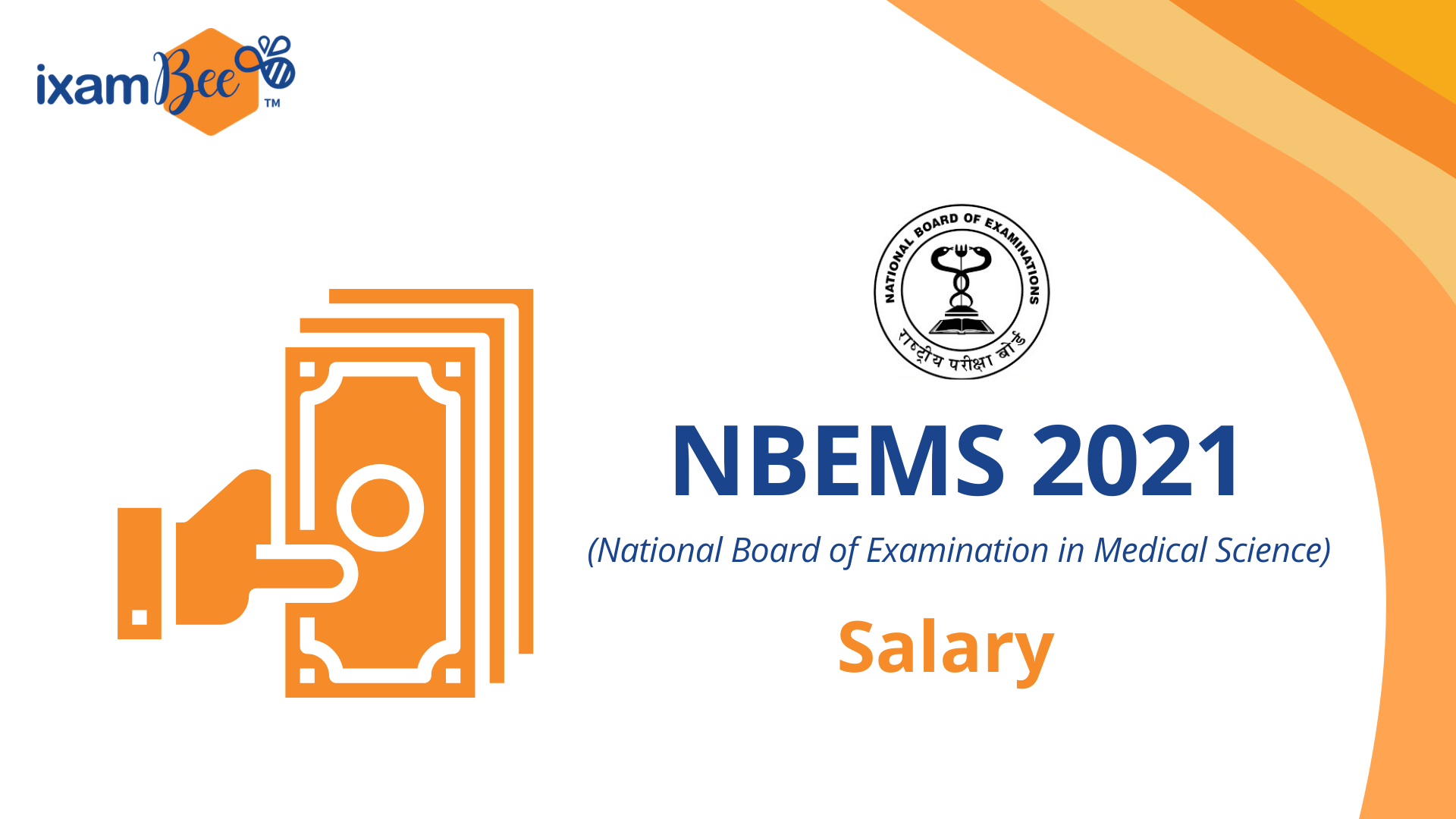 The National Board of Examinations in Medical Science is counted as one of the reliable organizations in India. NBEMS offers a decent salary to its employees along with facilities and perks. As the notification for the NBEMS exam is for various posts, so the salary differs. The pay matrix level ranges from Level 2 to Level 7 depending upon the post you have applied for. Besides that you will be liable for additional benefits and allowances like - Driver, Medical, House Rent Allowances, Telephone, Internet and Mobile Facilities and Gratuity as per the 7th pay commission. NBEMS salary for all posts is provided below.
| Post | Pay Scale |
| --- | --- |
| Senior Assistant | Pay Matrix Level 7 |
| Junior Assistant | Pay Matrix Level 2 |
| Junior Accountant | Pay Matrix Level 4 |
Job Profile 2022
If you are applying for NBEMS recruitment notification for Sr Assistant, Jr Assistant, and Junior Accountant positions, it's very important to be aware of their Job Profile. Read below to know more about the Job profile of various posts.
NBEMS Accountant Job Profile
As a Junior Accountant in NBEMS, you will be dealing with the following tasks-
Preparing tax returns and accounts
Administering payrolls
Analyzing accounts and business plans
Financial forecasting and risk analysis
Dealing with insolvency cases
Meeting and interviewing clients
NBEMS Senior Assistant/ Junior Assistant Job Profile
As a Senior Assistant and Junior Assistant in NBEMS, your work will be more or less on the same fronts except that you will be given higher responsibility if you are higher in the hierarchy.
Some of the regular tasks are as follows-
Coordinate daily calendars of Senior Managers
Plan appointments and events
Create regular reports and update internal databases
Respond promptly to managers queries
Facilitate internal communication
FAQs
No. Candidates will have the option to choose from English and Hindi language only in Stage I.
There will be two stages in the NBEMS selection process. The first stage will consist of a computer based test (CBT) and the second stage will have a computer knowledge / skill based test.
Yes. All those candidates who are already employees of Central/State Government/ Public Sector Undertakings, are eligible to apply for NBEMS recruitment. In order to participate in the recruitment process, such candidates need to apply through a proper procedure and shall have to produce a 'No Objection Certificate' (NOC) whenever asked to do so.