Read the best tips to crack SSC CGL 2022 in first attempt, SSC CGL syllabus and exam pattern 2022, SSC CGL 2022 Preparation Tips and more.
SSC CGL being one of the most sought after jobs is a really tough nut to crack nowadays. SSC has released an official notification for SSC CGL exam 2022 on December 23, 2021. The vacancies have not yet been announced in the SSC CGL notification 2021-2022, therefore, you need to work really hard in order to grab a seat this time.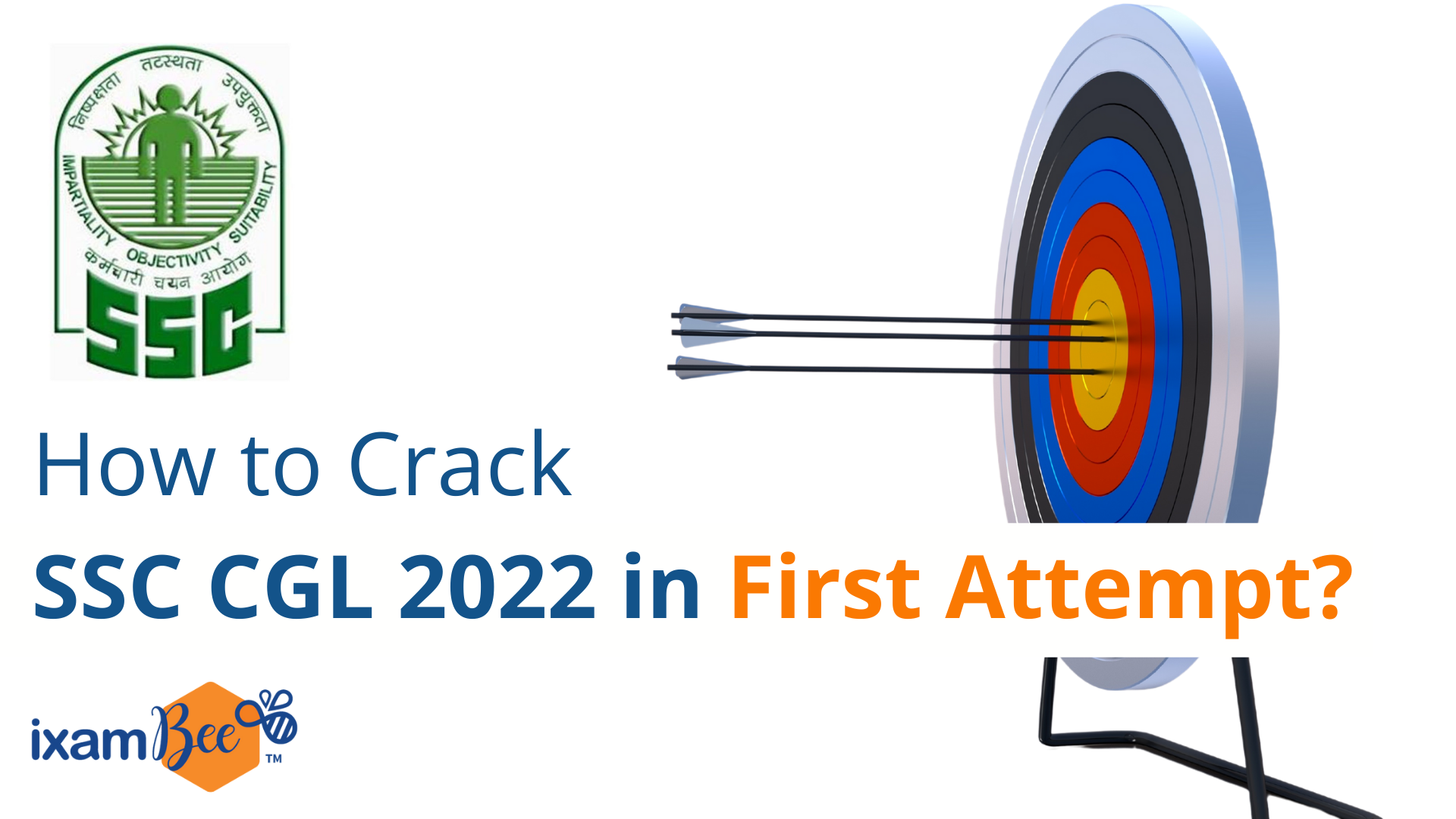 SSC CGL 2022 Preparation Tips
The first and foremost question that most of the aspirants have in their mind is "Is it really possible to crack SSC CGL exam in the first attempt?" The answer is very simple – Yes, anything is possible if you believe in yourself. Having said that, you should also have what it takes to be in the list of SSC CGL 2022 selected students.
As not much time is left for SSC CGL 2022 exam and the syllabus is vast, you should start preparing without wasting any more time.
"You don't have to be great to start, but you have to start to be great" 
Today's article is about the tips and tricks to crack SSC CGL in your first attempt. Before proceeding further, let's look at the SSC CGL exam date and recruitment procedure that SSC CGL follows.
SSC CGL Exam Date 2022
The SSC CGL Tier 1 exam is scheduled to be held from April 11 to April 21, 2022.
SSC CGL Exam Pattern 2022
The SSC CGL Selection procedure 2022 comprises of four tiers and they are as follows:
| | |
| --- | --- |
| Tier 1 | Computer Based Examination |
| Tier 2 | Computer Based Examination |
| Tier 3 | Pen and Paper Mode (Descriptive paper) |
| Tier 4 | Computer Proficiency Test/ Skill Test (wherever applicable)/ Document Verification |
SSC CGL Tier 1 Exam Pattern 2022
This exam contains four sections: Quantitative Aptitude, English Comprehension, Reasoning, and General Awareness. Further information is given below.
Tier -I
Subject
Number of Questions
Maximum Marks
Time allowed
General Intelligence and Reasoning
25
50
60 Minutes (Total) For VH/ OH (afflicted with Cerebral Palsy/ deformity in writing hand): 80 Minutes
General Awareness
25
50
Quantitative Aptitude
25
50
English Comprehension
25
50
SSC CGL Tier 2 Exam Pattern 2022
SSC CGL Tier 2 exam pattern has mainly two sections: Quantitative Aptitude and English Comprehension for most of the posts. If you are applying for an AAO (Assistant Audit Officer) post you have to attempt one more exam of Finance and Accounts. Look below for complete information on SSC CGL Tier 2 Exam Pattern 2022.
Please note, Paper 1 and Paper 2 are compulsory for all the posts.
Tier -II
Subject
Number of Questions
Maximum Marks
Time allowed
Paper-I: Quantitative Ability
100
200
120 Minutes (for each Paper) For VH/ OH (afflicted with Cerebral Palsy/ deformity in writing hand):160 Minutes
Paper-II: English Language and Comprehension
200
200
Paper-III: Statistics
100
200
Paper-IV: General Studies (Finance and Economics)
100
200
SSC CGL Tier 3 Exam Pattern 2022:
SSC CGL Tier 3 exam pattern comprises of English Language. This is a descriptive type paper and your will be allotted a total of 1 hour for this exam. Further details are provided below.
Tier III
Mode of Examination
Scheme of Examination
Maximum Marks
Time Allowed
Pen and Paper mode
Descriptive Paper in English or Hindi (Writing of Essay/ Precis/Letter/ Application etc.)
100
60 Minutes For VH/ OH (afflicted with Cerebral Palsy/ deformity in writing hand- 80 minutes
Also read: SSC CGL Syllabus 2022 in Detail: Topic Wise Coverage of All Sections
SSC CGL 2022 Preparation Tips: Section-Wise Tips
Quantitative Aptitude
If your favorite subject is Mathematics, you will have an advantage over others because not many are blessed with this and therefore it is the least scoring section for most of the candidates appearing for the exam.
This section is extremely important to master as this contains a total of 250 marks (50 in Tier 1 and 200 in Tier 2).
Start with completing your syllabus. Practice a lot of short cut tricks and learn formulas. This will help you solve questions in less time.
Attempt as many SSC CGL Tier 1 free mock tests as possible. This will assist you in improving your score as well as increasing your speed.  
Topics you need to give more focus to are- Algebra, Geometry, DI (Bar Graph/ Pie Chart), Profit and Loss, SI & CI, Trigonometry, Mensuration, Time & Distance, Time & Work. These topics contain maximum weightage in the exam.
Don't forget to practice SSC CGL previous year papers as SSC repeats its questions every year. You can buy a book of SSC Mathematics by Kiran Prakashan. Revise it a minimum of 3 times to achieve mastery in this section.
English Comprehension
SSC has increased the level of this section over the years, therefore, you have to be very careful while preparing for this section. It also has the maximum weightage in the exam of 350 marks (50 Tier 1 + 200 Tier 2 and 100 Tier 3 descriptive).
Reading English Newspapers regularly will not only help you in scoring better in this section but also will keep you updated with the latest news (useful for General Awareness).
Topics to focus more on: Wrongly Spelt words, Idioms/Phrases, One-Word Substitution, Synonyms, and Antonyms, Spotting Errors, Reading Comprehension, Grammar.
Don't forget to attempt SSC CGL free mock tests to check your preparation level.
You can refer to General English by S.P Bakshi for Vocabulary, Idioms/Phrases, and One-Word Substitution. For Hindi Medium students, you can refer to Nitu Singh's Plinth by Paramount.
Practice the last 10 years of papers. Papers from 2015 are non-negotiable. You can refer to any publication for that. I recommend SSC English by Kiran Prakashan.
Reasoning
Reasoning is one of the most scoring sections. This section is asked in Tier 1 containing 50 marks and with a little practice you can easily score 40+ marks.
Reasoning is easy but time-consuming therefore, you need to practice a lot in order to improve your speed.
This section can fetch you good marks if you focus on topics like Blood relations, Analogy, Ages, Number Series, Miscellaneous, Non-Verbal Reasoning, Coding and Decoding and Word Arrangement.
Refer Logical Reasoning by R.S Agrawal to complete your syllabus and then practice SSC CGL mock tests as much as possible.  
General Awareness
To score 35+ in GA Section, analyze the previous year's papers pattern and make a list of frequently asked topics. Make notes of them and revise regularly. These notes will help in last minute revision.
As SSC repeats its questions, you are most likely to encounter 3 to 4 questions from previous year papers. Refer General Awareness by Rakesh Yadav or any other publication and read it thoroughly. Don't forget to revise on a weekly basis.
To attempt this section you should have a sound knowledge of History, Geography, Polity, Economics, Chemistry, Physics, Biology, Computer, Static G.K and Current Affairs.
Read ixamBee's BeePedia capsules to stay on top of your current affairs preparation.
Take a daily GA Quiz with ixamBee to test your preparation.
Tips to prepare Current Affairs Section:
As there is not much time left for the exam, it is advised to refer to the Weekly Beepedia Capsule as reading daily news can waste a lot of time.
Grab the complete knowledge of Important Dates, Constitution, Human Body, and Chemical Compound Names. Few Blogs related to static G.K are listed down below for your assistance.
Important Days of January 2022
2021: A Recap of the Important Events of the Year
National Startup Day: History, Role & Significance
Union Budget 2022-23: Key Highlights
International Women's Day 2022
SSC CGL 2022 Preparation Tips: Dos
Detailed knowledge of the exam pattern and syllabus is the first and the most important step for the preparation. Make sure to have thorough and correct knowledge of both of them.
Time management is very important to crack the exam on the first attempt. Figure out your weak and strong sections and start your preparation accordingly. Make a study plan that is practical and suits you.
If you are a working professional you can use the 8-8-8 approach (8 hours for work 8 for sleep and 8 for study). If you are a student, dedicate at least 8 to 10 hours to clear this exam in your first attempt.
Practice is the key! Practice as much as you can. I cannot emphasize more how important it is to attempt mock tests.  Also, it is a well-known fact that SSC repeats some of the questions every year, therefore, try to solve previous year papers regularly.
SSC CGL 2022 Preparation Tips: Don'ts
Do not do guesswork: While attempting SSC CGL Free Mock Tests mark only those questions you are sure about. Sometimes, to increase our attempts we do a lot of guesswork which costs us more than doing good.
Don't give too much importance to one section as each section carries equal marks and you will crack the exam only if you score well in all the sections.
Relying too much on short cut tricks is one of the most common mistakes most students make. Clear your basics first, short tricks cannot sail you every time.
Many candidates miss out on time management strategy during the exam and lose a lot of time in a particular section. Head to our Tips to Improve Speed and Accuracy for SSC CGL 2022 for some amazing tips and tricks.
Believe you can and you're halfway there.
Take a look at ixamBee's SSC CGL Tier I Online Course if you want to augment your preparation with the best available resources.
All the best!
Get Free Online Test Series, GK updates in the form of BeePedia. Similarly, get the latest updates for Bank PO, Bank Clerk, SSC, RBI, NABARD and Other Government Jobs as well.
Also Read
SSC CGL Preparation Tips by Toppers
How to Crack SSC CHSL in first attempt?
Government jobs after class 12  
оформить быстрый займ на картусмс займ онлайнзайм под залог недвижимости срочно