Course highlights
One on one Mock
Interview with the experts
Preparation Strategies
Technical & Behavioural Skills
Relevant interview topics
Detailed Feedback & Suggestions
Query Resolution
UBI SO (All Streams) Interview Guidance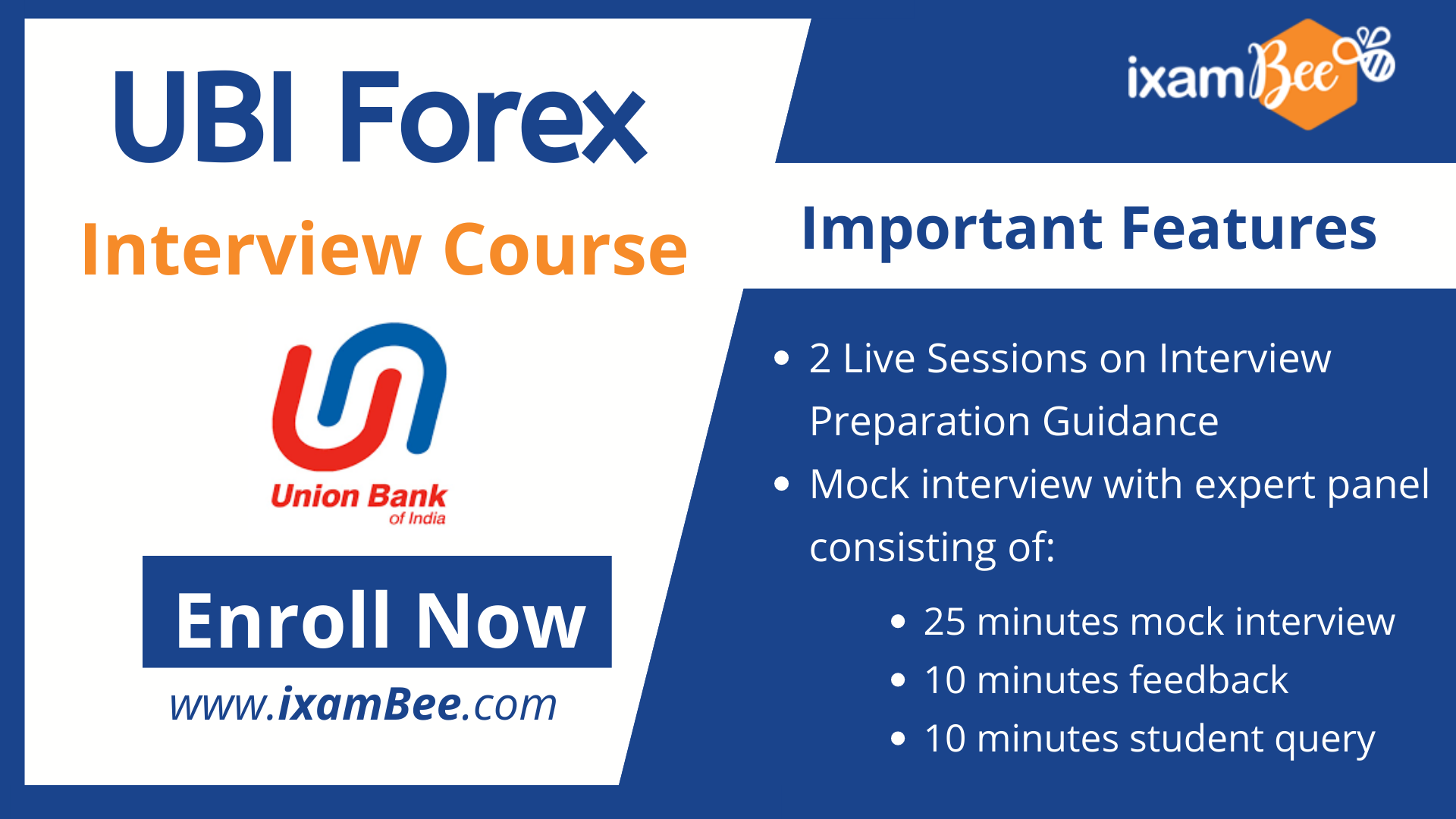 The interviews for UBI SO exam will be held soon. You should be ready to answer a volley of questions that shall be thrown at you during your interview. Be it UBI Forex, UBI Risk or the other job postings released by the Union Bank of India, the questions will range from your background, your past experience to the banking industry.
To shine in UBI Forex interview or UBI Risk interview or UBI Other job posts interview you need a coach who can guide you on the art of conveying your message in a crystal clear format. ixamBee offers the interview course for the Forex, Risk and other posts released by Union Bank of India.
UBI SO (All Streams) interview guidance will include
2 Live Classes to help you prepare well for technical, behavioural and personal aspects
Mock Interview: One on one Mock Interview with the expert panel consisting of:

25 minutes for interview
10 minutes for detailed feedback on the performance and tips and suggestions for preparation
10 minutes for doubt clarification with the panelists
How One on One Mock Interviews are conducted?
The One on One Mock Interviews are conducted in a formal setup (virtually)
A panel of experts takes the Mock Interview
Questions pertaining to both technical knowledge, behaviour & personal aspects are asked in the interview
After the interview, detailed feedback with suggestions for improvement are provided in the same session
Why should you enroll in UBI SO (All Streams) Interview Course?
Live Classes: will be conducted by various experts to help you prepare well for all aspects of the Interview like:

Preparation Strategy
Technical & Behavioural Skills
Verbal and non-verbal communication
Relevant interview topics
Tricks to tackle tricky questions

One on one Mock Interview will prepare you to face the interview with confidence. One on one Mock Interview will consist of:

Interview Simulation with experts
Detailed Feedback & Suggestions
Identify strengths and weaknesses
Query Resolution
Please note that ixamBee will have the right to record the mock interview or part of it for promotional purposes.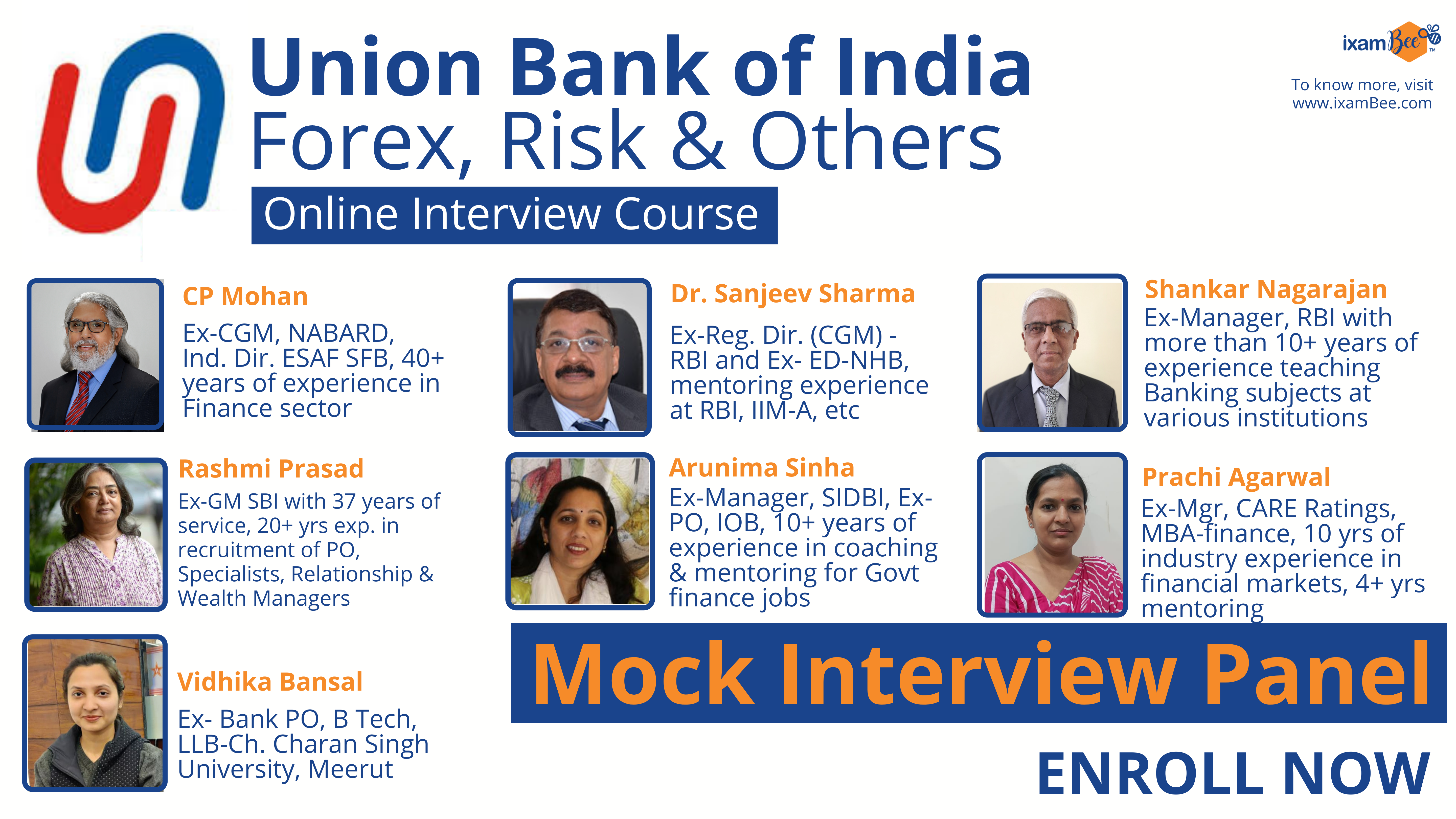 Faculty and Course Coordinator
---
---
---
---
---
---
Recommended Courses for you