SEBI Grade A Phase 2 Online Course
Flat 28% off on all our Courses as a Token of Gratitude,
Use Coupon Code: YT100K
Click here to Avail.

180 + video Lessons

140+ study notes

5 Full Length Mock Tests

5 Descriptive English Mock Tests

4000+ Practice questions

Live Classes for doubt clarification
SEBI Grade A Phase 2 Online Course
ixambee has launched SEBI Grade A Online Course for the preparation of SEBI Grade A Phase 2 exam. The course has been formulated after a detailed and thorough analysis of SEBI Grade A previous year papers and exam patterns.

SEBI GRADE A PHASE 2 ONLINE COURSE CONSISTS OF:
180 + video Lessons covering the entire Syllabus of (Paper 1 and Paper 2) SEBI Grade A Phase 2
140+ study notes designed by expert faculty covering SEBI Grade A Phase 2
5 Descriptive English Mock Tests (Paper 1) with personalized performance feedback
5 Full Length Practice Tests for Paper 2 SEBI Grade A Phase 2 covering all the new topics
4000+ Practice questions to help you in reinforcement of conceptual learning & understanding
Regular Live Online Classes for doubt clarification with the subject experts
All video lessons are short and crisp and will give clear understanding of concepts
Apart from above, our experts will also provide guidance for interview round in form of Mock Interviews
SEBI GRADE A Phase 2 ONLINE COURSE IS A ONE-POINT SOURCE FOR PREPARATION OF SEBI GRADE A Phase 2 EXAM
When subscribed to SEBI Grade A Phase 2 Online Course, you need not access various other websites and publications as this course provides crisp and exam relevant summaries of all relevant reports, circulars and important current affairs as follows:
New Exam Pattern and Syllabus - SEBI Grade A Phase 2 Online Course covers all new topics like Commerce & Cost Accounting, Companies Act, Economics (Micro and Macro) etc
Government Schemes - Crisp and comprehensive coverage of all important present and past schemes, at both central and state level
Important committees formed by RBI, SEBI, Govt.- Summaries of various committees formed over the years
Budget & Economic Survey - Summary notes and important MCQs in both video and PDF format
Summary of important SEBI publications - SEBI's Annual report, Financial Stability Report, important FAQ are covered in easy to remember formats
Memory Based papers: Phase 2 memory based papers for practice and to get an idea about the exam pattern
Current Issues Covered: Current and live issues are exlained through videos, notes or in live classes as suitable
Important questions: Important questions from exam point of view will be provided before examination for quick revision.

Study Hive

: StudyHive is a unique study group program that will help you to learn from your peers and spend more time in resolving lower difficulty level questions. This will also help in your self-study as you will have to present different topics with other members of the group. Thus it will enforce a better discipline in the studies. An additional advantage of StudyHive will be a significant improvement in your

communication skills which will help you not only in cracking the interview but also throughout your career.
Frequently Asked Questions
Q 1:How to enroll for the SEBI Officer Grade A Phase II Online Class 2021 Online course?
Click here to subscribe to Course: Online Course for SEBI Officer Grade A Phase II Online Class 2021. In case of more clarification/assistance is required, please call at 92055 24028 or send an email to hello@ixamBee.com.
Q 2:Are all Video Lessons for SEBI Officer Grade A Phase II Online Class accessible on enrolment?
Almost all video lessons for fundamental learning are available as soon as you enrol for the course. We regularly keep on adding videos and improving the content therefore further Video Lessons will be made available in a sequential manner to maintain a proper flow and help in the ease of understanding of concepts. New Video Lesson upload will be informed through email.
Q 3:Are all the SEBI Officer Grade A Phase II Online Class video lessons available for viewing anytime/multiple times?
Yes, any Video Lesson uploaded once can be viewed anytime/ multiple times on ixamBee Website.
PROFILE OF THE FACULTY AND COURSE COORDINATORS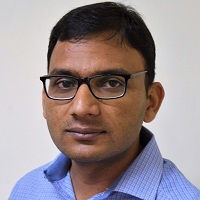 Chandra Prakash Joshi
Mr.CP Joshi has 13 years of senior-level experience in the banking and finance sector. He is an Ex AGM (RBI ) & former SVP with YES Bank. He joined RBI as Grade B Officer in 2004 (All India 5th rank) and in 2008 he was promoted to Assistant General Manager (Grade C), one of the first three in his batch who got promoted in 2008. He has done Ph.D in Development Communication and MBA from ISB Hyderabad. He is expert faculty for General Awareness, ESI, FM and also provides interview and career guidance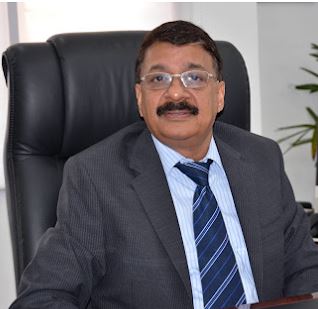 Dr. Sanjeev Sharma
Dr Sharma holds a PhD in English from IIT Kanpur. He has obtained a Master's degree in English from Hindu College, Delhi University and B.A. (Hons) English from BHU. He is a Former Chief General Manager RBI, Ex Executive Director NHB (on deputation from RBI). He is Ex Resident Director Kisetsu Saison and also a Visiting Faculty at IIM Ahmedabad. He is an expert for English writing and for interview and career guidance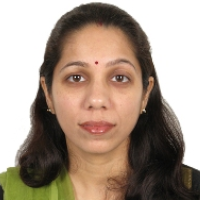 Arunima Sinha
Ms. Arunima is an Ex- Grade B SIDBI Officer and an Ex- Bank PO. Since 2010, she has been teaching for competitive exams and has successfully coached more than thousands of students. She is a Bachelor in Arts (Hons.)- English. She is an expert faculty for English Language, English Writing, Reasoning and also preparation guidance.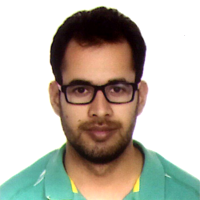 Karan Sardana
Mr.Karan is an expert for Quantitative Aptitude for Banking and SSC exams. He is a B.Tech. and has 13+ years experience in teaching advanced Quants. He has taught thousands of govt job exam aspirants and helped them with fundamentals, short cuts tricks, and time-saving techniques.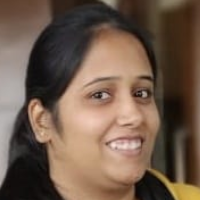 Neha Arora
Ms.Neha is an MBA in Financial Management from Univ. of Delhi. She is a B.Com(Hons) graduate of SRCC. She has also worked with ICRA Limited as a Research Associate. She is a NET qualified (Commerce) academician. She is expert faculty for Accounting and Finance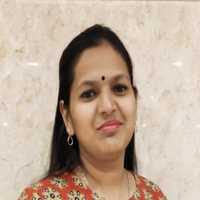 Prachi Agarwal
Ms.Prachi Agarwal is a management professional with over a decade experience in risk analysis, credit management, investment banking and equity research. She has also worked with CARE Ratings. She is an MBA (Finance) from BIMTECH, Noida and B.Com (Hons) from Hansraj College, Delhi University. She is expert for Finance, Management and ESI/Economics.

Amit Prahi
Mr. Amit has 4 year plus experience in Banking, Media, Content and Journalism. He has earlier worked with DKODING Media, HDFC Bank and VAP Group. He is expert faculty for General Awareness and ESI.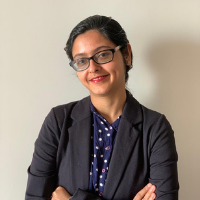 Manali Mukherjee
Ms. Manali has 7+ years of teaching experience. She has done B.Ed. from Loreto College, Calcutta, and Masters (English Literature) from Calcutta University. She has also completed MS.ED in Special Education, Univ. of Miami. She is an expert faculty for English Language and English writing (descriptive).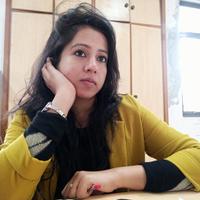 Priyanka Agarwal
She has done Ph.D. (Agri Eco) from BHU (​recipient of ​ICAR-SRF fellowship) and M.Sc​. ​from G.B.P.U.A & T, Pantnagar. She has worked as Research Associate at National Institute of Agricultural Economics & Policy Research, New Delhi, and as Graduate Research Assistant at G.B.P.U. A & T, Pantnagar. She has cleared the ASRB National Eligibility Test and is an expert for Economics and Statistics.