SER Goods Guard Free Mock Tests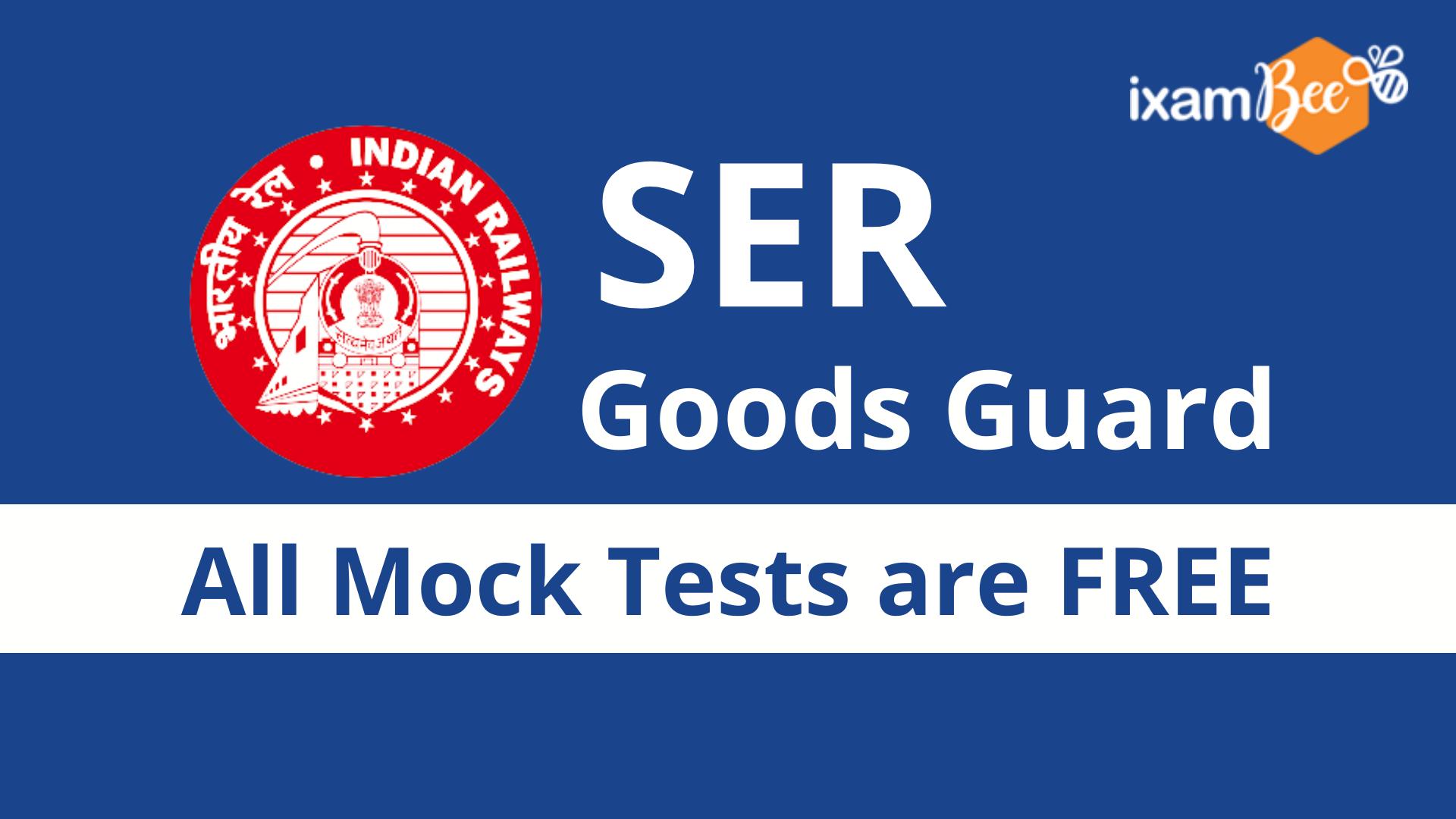 The Southern Eastern Railways recently released the General Departmental Competitive Examination (GDCE) notification 2021 for the post of Goods Guard. To ensure you perform well in the online examination, ixamBee is here with the SER Goods Guard free mock tests. Attempting these tests will make you familiar with the exam and help you in many other ways as follows:
The SER Goods Guard mock tests are totally free of cost and thus should be your first choice.
Attempting these RRC SER Goods Guard online tests will make you comfortable with the online mode of examination, if it is a first for you.
You can be familiar with the exam pattern by practicing these mock tests.
You can also gradually acquaint yourself with the marking scheme and can change your strategy of attempting the online test accordingly which will enable you to score more by avoiding negative marking and not making any guesses.
You can analyze your performance and then accordingly correct your mistakes which will in return improve your score. 
You can reattempt the SER Goods Guard mock tests at ixamBee. This will give you enough changes to minimize your errors.
You can also come to know your rank among your peers who too are preparing for the same examination and thus will give you confidence to go ahead.
SER Goods Guard Online Test Series | Practice Tests 2021
The RRC/SER GDCE notification was recently released announcing the vacancies for the post of Goods Guard. This is a good opportunity for those who are willing to join the railway sector. The good number of vacancies indicates that you have a good chance and to ensure you do not miss it, you should try out ixamBee's SER Goods Guard online test series. These practice tests have been designed by our subject matter experts and thus will prove useful in your exam preparation. These tests will enable you to cover all the important aspects of the exam syllabus.
SER Goods Guard Exam Pattern
Name of Subject
Number of Questions
Number of Marks
General Awareness
100 Questions
100 Marks
Arithmetic
General Intelligence
Reasoning
Total
100 Questions
100 Marks
SER Goods Guard Exam Dates
SER Goods Guards Exam Dates 2022
Events
Exam Dates
On-line registration including Editing
/ Modification of Application by candidates
November 25th, 2021 to December 23rd, 2021
Payment of Application Fee
November 25th, 2021 to December 23rd, 2021

Online Examination

To be notified Later

Result of Online Examination
To be notified Later
58 Cr+
Questions Attempted
56 Lac+
Mock Test Attempted
Other Mock Test for you
FAQs
The RRC has not indicated any such date for the online examination for the SER Goods Guard recruitment
To ensure you score well in the computer based test (CBT) of SER Goods Guard, you can practice the SER Goods Guard free mock tests regularly.
Practicing free mock tests for SER Goods Guard will not only help in improving your speed in the online exam but also will help you in maintaining accuracy.