Want XtremeBee in your City ?
XtremeBee Phase 1 Batch Highlights
RBI Grade B Phase 1 - ixamBee Hybrid Program (online + offline) for the serious RBI Aspirants. See a glimpse of what the 1st batch of RBI Grade B has experienced.
RBI Grade B Officer!!! This is your dream, however a tough one to achieve.
Every year around 2 lakh students apply for some 200-240 odd vacancies. Out of the 2 lakh applicants who appear for Phase I of the exam, only 1% make it to Phase II. Of these approximate 1000 candidates are called for the next level i.e., interview.
...
And finally, only 20-25% finally make it to the prestigious post.The competition is for real, and it has only gotten fiercer. In today's age, information does not give you a competitive edge. The internet is full of information and also distractions that deplete your most precious resource in a blink of an eye – YOUR TIME. Each aspirant has 24 hours a day however what determines your selection is how you use this time to maximise your chances of clearing the exam.
Presenting to you XtremeBee: India's only Offline + Online Guidance Program for RBI Grade B Phase 2 exam
XtremeBee will ensure that you are on the same page as your peers in terms of RBI Grade B phase 2 preparation. XtremeBee will ensure that you are continually on your toes and preparing for RBI Grade B phase 2 through its online learning modules, live faculty interactions and various tests. 
They say, if you have to prove that you are the best then you need to beat the best in their game strategy. XtremeBee intends to do just that through its classroom program. If you have to beat your peers then be with your peers, understand their preparation strategy, interact with them and get that competitive edge.
A few more reasons to join XtremeBee

You have been missing that benchmark by just .5 marks and are desperately looking for guidance, join XtremeBee
There is already so much information in the market about the lifestyle of RBI Grade B officers. But do you want to hear it directly from an officer? join XtremeBee
Online classes are great but sometimes you tend to loose focus on your RBI Grade B study plan given the monotony, join XtremeBee
You think that you are not preparing enough and wonder what/how the best among the best are preparing, join XtremeBee
The XtremeBee Programme
Taste the best of both offline and online coaching for RBI Grade B exam. Exclusive mentorship from faculty and RBI officials & peer-to-peer group interactions
Online Module
The Online Module has been curated as per the latest exam pattern of RBI for Grade B.
The course comes with the below features :
Video Lessons

Study Notes

FM, ESI and Descriptive English Mock Tests

Live Doubt Solving

Interview Guidance

Personalized Study Plan

1 on 1 Meetings

Anytime Mentor Access
---
Offline Module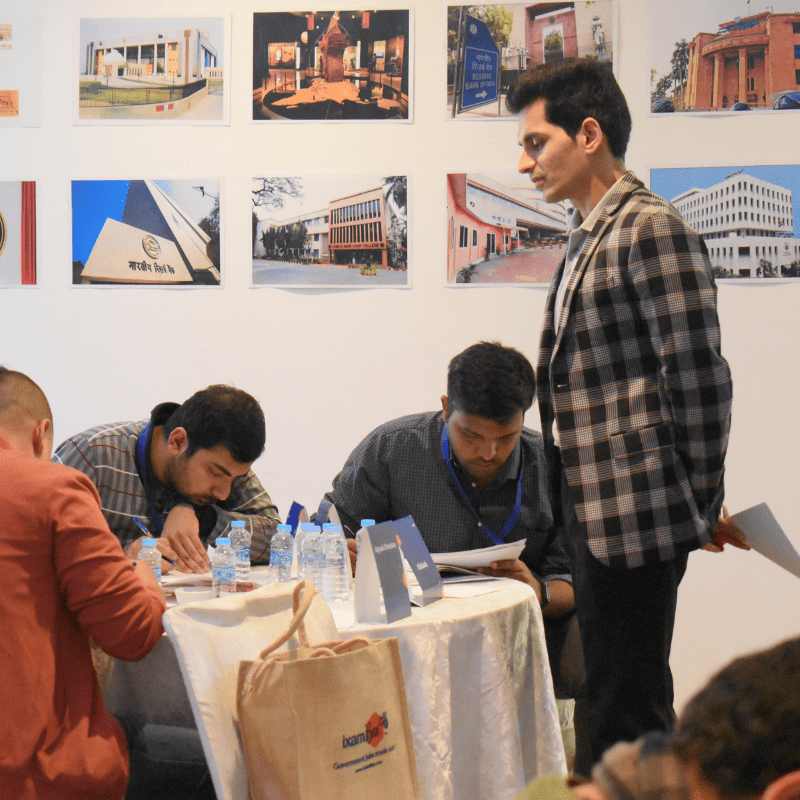 15 Lac+ Trusted Students
The course comes with the below features :
Peer Group environment with like minded people.
Classroom study(Phase1, Phase2).
Classes taken by India's renowned faculty for RBI Grade.
Activity based Interview Guidance.
Interact with ex-RBI officials of Ranks
Our XtremeBee Course Details
XtremeBee RBI Offline classes + Interview
XtremeBee Batch I - Offline Classes
XtremeBee Batch II - Offline Classes