Salary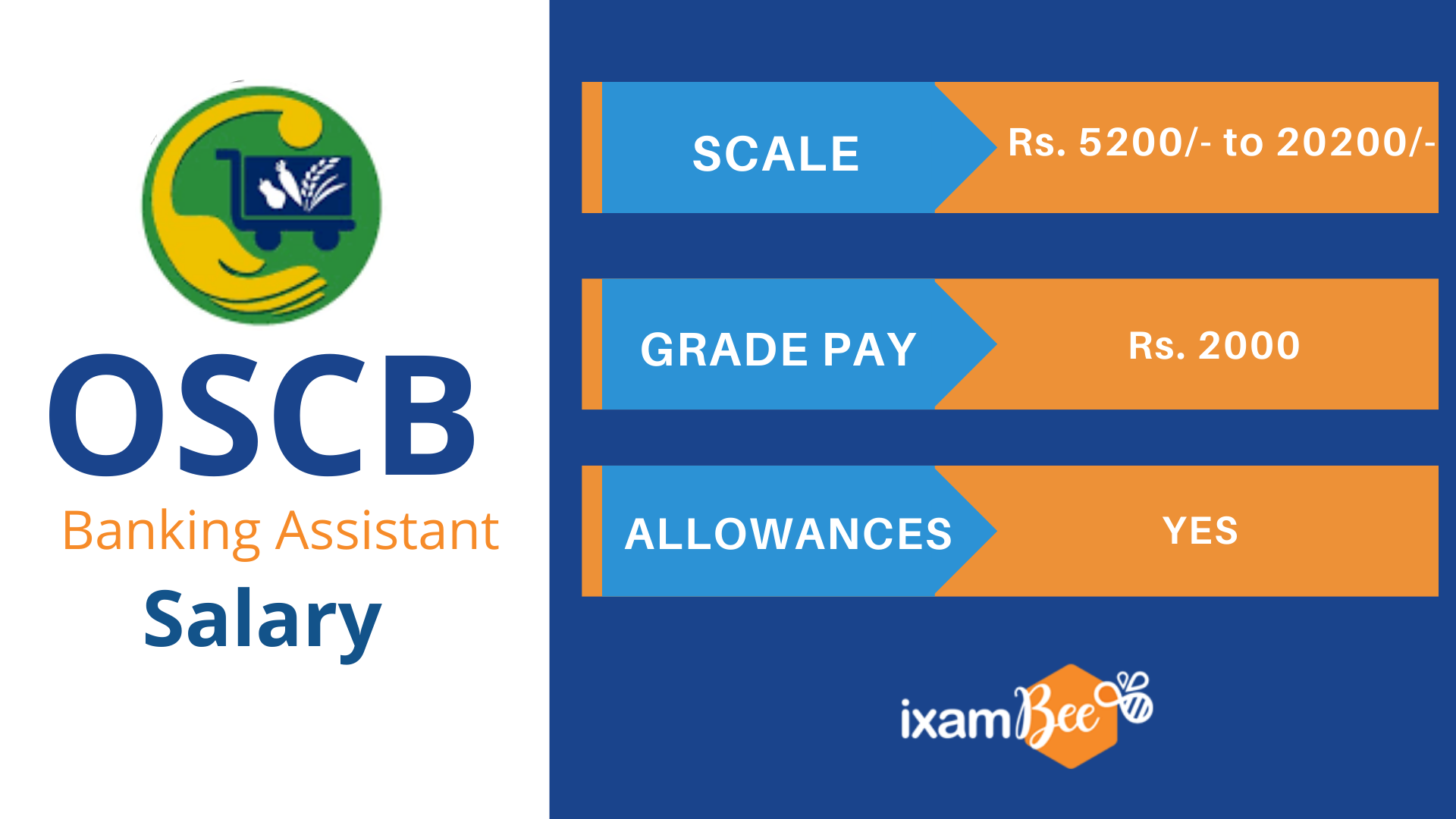 Banking Assistant in the Odisha Co-operative Bank receives a handsome salary along with useful allowances, benefits and perks. As a newly recruited OSCB Assistant, you will receive a OSCB Assistant Grade 2 salary structure of Rs.5200- 20,200 with a grade pay of Rs 2000 (pre-revised). Besides this, you will also be eligible for Dearness Allowance & other allowances as will be admissible. Look at the table below for complete details on OSCB Assistant salary.
| Post | Salary |
| --- | --- |
| OSCB Banking Assistant | Rs 5200 to Rs 20200 (Level 5) of 7th CPC (Grade Pay 2000) |
Probation Period
After getting selected as an OSCB Assistant Grade 2, you will have to be on probation for 24 months or 2 years from the date of joining. After successful completion of this period, you will be confirmed as a permanent employee in service. In between the probation, you also have to pass half-yearly tests conducted by OSCB. If you are unable to pass these tests, you will be given another 6 months to improve on your performance and give better results.
Job Profile
Banking Assistant is an entry-level post. The post of OSCB Banking Assistant offers a lot of learnings along with opportunities. Here are some roles and responsibilities that fall under the OSCB Clerk Job Profile below:
Verification of various documents and proofs submitted by the customers
Responsible for bank cash, various important documents, and others
Sanction withdrawals by the customers
Maintain bank documents, balance sheets, ledger, etc.
Resolves issues of the customer's
Issue Demand Drafts (DDs), bank accounts, cash receipts, and more
Gives information regarding the latest schemes, government policies and various banking activities
Do Passbooks updation of account holders
Resolves queries of the customers
Odisha State Cooperative Bank Banking Associate Prelims - Free Mock Tests
60 Minutes
100 Questions
100 Marks