IBPS RRB PO (Scale 1) Syllabus
Syllabus 2021
Regional Rural Banks or RRBs provide similar growth opportunities and facilities as any other commercial bank. This is the reason why RRBs have gained popularity and importance among job aspirants in recent years. Therefore, IBPS RRB recruitment 2021 is one of the most important ones. A large number of candidates are expected to apply for this exam. The competition is going to be quite tough and therefore you should be well prepared. Before you start preparing for the RRB PO exam 2021 you should first get hold of the complete syllabus. The online examination will be conducted in two phases consisting of different sections which will be followed by an Interview. You should have a complete syllabus for IBPS RRB Scale 1 Officer to prepare in a better way.
Know the difference between Computer Aptitude and Computer Awareness
| Section | Topics |
| --- | --- |
| English Language | Anonyms, Homonyms, Antonyms, Spelling, Word formation, Idioms and phrases, Fill in the suitable words, Grammar, Spotting errors, Sentence correction, Active/ passive voice, Phrases and idioms, Direct and indirect speech, Reading Comprehension, Passage completion, Theme detection, Deriving conclusion, Rearrangement of passage |
| Quantitative Aptitude | Simplification and approximation, Number Series, Quadratic Equation, Number System / HCF & LCM, Ratio and Proportion, Average, Partnership, Ages, Percentage, Profit & Loss, Time, Speed & Distance, Problems on Trains, Boat and Stream, Time & Work / Pipes and Cisterns, Simple and Compound Interest, Mixture & Allegations, Permutation and Combination, Probability, Data Interpretation (DI), Caselet DI and Data Sufficiency |
| Reasoning Ability | Puzzles, Seating Arrangement- Circular, Square & Linear, Data Sufficiency, Directions and Distance, Coding Decoding, Blood relations, Inequality, Syllogism, Machine input and output, Verbal Reasoning, Ordering and Ranking, Arrangement and Pattern, Scheduling, Distance and Direction, Ranking |
| Financial Awareness | Financial Regulations, Rule 72, 114 and 144, Working Capital and Banking Policy, Regulatory organizations: SEBI/NABARD/RBI, Accounts of Special Individuals Organisations, Deposits, Credit Loans, Advanced Non Performing Assets, Asset Reconstruction Companies NPAs |
| Computer knowledge | Operating System; Browsers; Email; Memory (Internal, External, portable); Chats; Office (Word, PowerPoint, Excel); Networks |
Exam Books 2021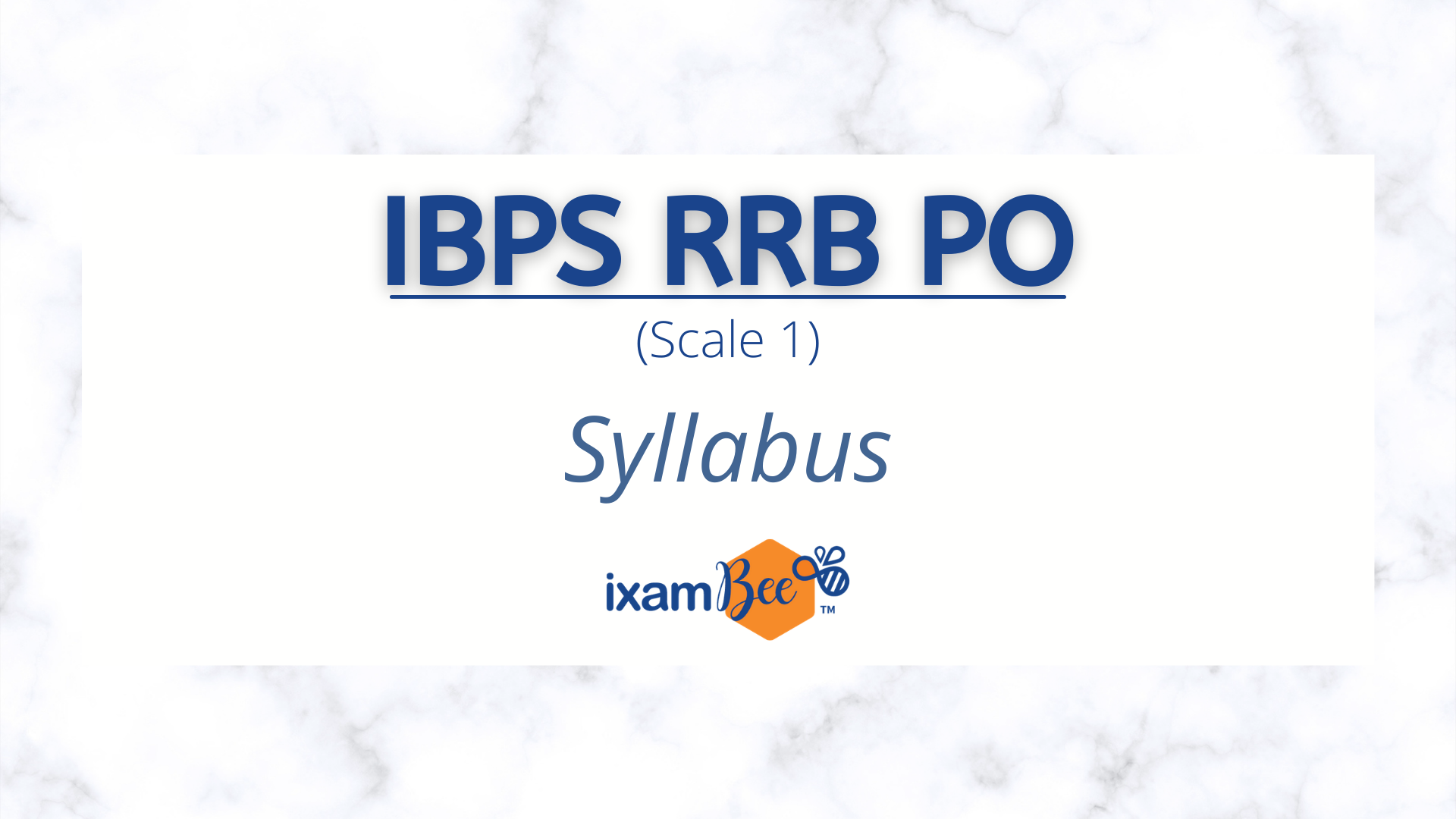 One of the most important parts of any exam preparation is the study material. The quality of the study material matters. It is extremely important to choose or pick the best material for yourself followed by preparation for the IBPS RRB Scale 1 Officer exam. For RRB exam preparation, you will need a good set of books to kick-start your preparation. You need to ensure you do not waste much time in trial and error of the study material. To save your time and make it easier for you, we have listed down some good books which will be helpful in your RRB Officer PO exam preparation.
Paper
Books
Author/Publisher

Reasoning

A Modern Approach to Verbal and Non Verbal Reasoning
R.S. Aggarwal
Analytical Reasoning
MK Pandey
How to Crack Test of Reasoning: In All Competitive Exam
Arihant Publication
A New Approach to Reasoning Verbal and Non-Verbal
B.S. Sijwali & Indu Sijwali

Quantitative Aptitude

Magical book on Quicker Maths
M Tyra
Quantitative Aptitude for Competitive Exams
R.S. Aggarwal
Fast Track Objective Arithmetic
Rajesh Verma
Class Notes
SS Bharti

General Awareness

Banking Awareness
Arihant Publication
Static General Knowledge
Arihant Publication
General Knowledge
Lucent
Banking Awareness Handbook of Banking Information
N.S Toor

English Language

High School English Grammar and Composition
Wren and Martin
Objective General English
SP Bakshi
Word Power Made Easy
Norman Lewis
Daily News Paper and Vocabulary
Preferable The Hindu

Hindi Language

IBPS RRBs Objective General Hindi
Kiran Editorial

Computer Awareness

Objective Computer Awareness
S.N. Prasad/Kiran Publication
Objective Computer Awareness for General Competitive Exams
Pillai/Arihant Publication
IBPS RRB PO (Scale 1) Syllabus Related Quick Links
---
Boost your preparation with Beepedia
---
High Quality Mock Test for you
---
Free Important Video Lectures
Frequently Asked Questions
Q1:
In IBPS RRB Officer Scale I 2021 Exam, can I choose Hindi language as the exam language?
A:
Yes, IBPS RRB Officer Scale I 2021 Exam is bilingual (i.e, Hindi & English). You can choose your preferred language accordingly.
Q2:
Is the IBPS RRB Officer Scale I 2021 Examination in ONLINE or OFFLINE mode?
A:
IBPS RRB Officer Scale I 2021 Exam will be online.
Q3:
Is there any sectional CUT-OFF in IBPS RRB Officer Scale I 2021 Exam ?
A:
Yes, IBPS RRB Officer Scale I 2021 Exam will have sectional cut-off along with the overall cut-off.
Q4:
Is IBPS RRB Officer Scale I Job transferable?
A:
Yes, IBPS RRB Officer Scale I is liable to be posted anywhere in the respective region.
Q5:
How many attempts are there in IBPS RRB Officer Scale I 2021 Exam ?
A:
There is no such limit on the number of attempts for IBPS RRB Officer Scale I 2021 Exam. You can appear for this exam till the time you are eligible according to the eligibility criteria provided by IBPS in its notification.
Q6:
What is the age limit for IBPS RRB Officer Scale I 2021 post?
A:
The candidates applying for IBPS RRB Officer Scale I should not be less than 18 years and not more than 30 years of age.