RBI Grade B exam is not an exam where you can mug up everything possible. You need to understand that mugging up will not help you in understanding concepts and will only lead to forgetfulness and frustration. RBI Grade B 2021 exam preparation needs you to learn right and stay bright. ixamBee blog series will definitely help you understand the topic clearly so that you can answer any question related to these topics confidently on the day of the RBI Grade B exam.
Our previous blogs were What is FALLCR?, What is the "Monetary Policy Corridor"?, What is the VRR scheme for FPIs?, "What is the difference between FDI, FPI and FII?".
In this blog, let us learn about What is White Label ATM? 
Before 2012, RBI allowed only the banks to set up Automated Teller Machines (ATM). ATMs growth was important as ATMs provided an alternative to the depositors to carry out various financial and non-financial transactions without having to visit a bank branch, like withdrawing and depositing cash, obtaining account information, checking bank statements, etc.
ATMs expanded the scope of banking to anytime, anywhere banking through interoperable platforms provided by the authorized shared ATM Network Operators / Card Payment Network Operators. As such, ATMs growth across the country could be used as a powerful tool for financial inclusion by delivering a wide variety of banking services to customers. However, under banks, the growth of ATMs was mostly limited to Tier I and Tier II cities.
In order to rapidly grow the reach of ATMs to Tier III – Tier VI cities in the country, RBI allowed non-bank entities to set up ATMs since 20 June 2012 and hence White Label ATMs (WLA) came into existence.
Non-bank entities incorporated in India under the Companies Act 1956, to set up, own and operate ATMs in India are known as "White Label ATM Operators" (WLAO) and such ATMs are called "White Label ATMs" (WLAs).
Since these ATMs do not belong to a particular bank and have no bank branding, these came to be known as White Label ATMs. WLAs provide the banking services to the customers of banks in India, based on the cards (debit/credit/prepaid) issued by banks. Here another term to know is the brown-label ATMs. These ATMs are owned by WLA operators but are leased out to banks. As such, brown label ATMs, unlike WLAs, operate as the ones belonging to the bank itself, including having the bank's branding.
WLAOs need to get authorisation from the RBI under the Payment and Settlement Systems (PSS) Act, 2007 for setting up WLAs and should have a minimum net worth of Rs.100 crore as per the latest financial year's audited balance sheet at all times. Even 100% FDI, under automatic route, has been allowed in thes WLOs since September 2015.
To ensure that the WLAOs do not set up majority of the new ATMs in Tier I and Tier II cities only, RBI specified the ratio of WLAs to be set up in Tier III to VI centres against each WLA installed in Tier I to II centres. This ratio can be 3:1, 2:1 or 1:1 depending on the scheme chosen by the WLAO at the time of registration. No switchover of schemes is permissible. Furthermore, taking over of ATMs operated by banks is also not permitted.
As per the revised guidelines issued by RBI in March 2019, on WLAs in India, WLAOs are now allowed to offer cash deposit and bill payment services as per the technical feasibility of the device as determined by the nodal body for licensing, NPCI. Furthermore, WLAs have been allowed to display advertisements of non-finance products as long as it does not run on the screen when the customer is transacting.  Apart from increasing the scope of services of the WLAs, RBI has also widened the sources of cash for the WLAs. Initially the WLAOs sourced cash for its ATMs from a Sponsor bank; however now they can source cash directly from RBI offices and currency chest and also from any scheduled bank, including Cooperative Banks and Regional Rural Banks.
As of July 20, 2019, there are seven WLA operators registered and operating in India. Indicash of Tata Communications Payment Solutions Ltd was the first WLA operator in India.
| | | | |
| --- | --- | --- | --- |
| S, No. | WLA operator | Brand Name | Licensed since |
| 1 | Tata Communications Payment Solutions Ltd. | Indicash | 3 May, 2013 |
| 2 | Hitachi Payment Services Pvt. Ltd. | Hitachi Money Spot | 25 Nov, 2013 |
| 3 | Vakrangee Limited | Vakrangee Kendra ATM | 23 Jan, 2014 |
| 4 | Muthoot Finance Ltd. | Muthoot ATM | 30 Jan, 2014 |
| 5 | BTI Payments Pvt. Ltd | India1 ATM | 12 Feb, 2014 |
| 6 | RiddiSiddhi Bullions Limited | State ATM | 15 May, 2014 |
| 7 | AGS Transact Technologies Ltd. | OnGo | 30 Jun, 2014 |
| 8 | SREI Infrastructure Finance Ltd. | Discontinued operations since April 2019 | 25   ar, 2014 |
ixamBee has launched RBI Grade B 2019 online course which has been formulated by our esteemed faculty, Mr. Chandraprakash Joshi (ex-RBI GR B, MBA-Finance, PhD), Ms. Arunima Sinha (Coach for Banking exams for 6 years, Ex-Manager SIDBI, Ex-Bank PO), Ms. Prachi Agarwal (MBA Finance with over a decade experience) and Ms. Veena.M (B.Sc. Agri, MBA, Content Expert for General Awareness).
Click here to get FREE demo of RBI Grade B online course
Few of our next blog topics are as follows:
What is Flexible Inflation Targeting Framework (FITF)?
Want to know more about the topics, then stay tuned to our blogs section.
About the Author Prachi Agarwal: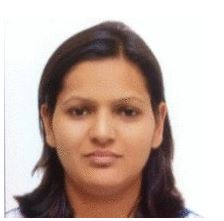 Prachi Agarwal is an MBA (Finance) from BIMTECH, Noida and B. Com (Hons) from Hansraj College, Delhi University. She has previously worked with CARE Ratings. At ixamBee, she is faculty for Financial and Management and Securities Market Awareness. Her expertise topics are Ratio analysis, risk management, bond valuation, etc. She is the student's favorite faculty for her easy to understand approach while teaching in Live Classes.
Get Free Online Test Series, Daily GK Update, PIB Current Affairs, Banking Awareness as well as latest updates for Bank PO, Bank Clerk, SSC, RBI, NABARD and Other Government Jobs. займ экспресс сургутоформить займ по телефону на картузайм на карту срочно без отказа круглосуточно