ixamBee is back with its next blog series What is PSL Certificate? If you have read all our previous blogs you might have understood the importance of these topics in your RBI Grade B 2019 exam preparation.  If you go through these topics thoroughly, you will be able to answers confidently without any doubt on the day of RBI Grade B 2019 exam. Whenever might the RBI Grade B 2019 notification be out, you will be ready to face the exam by studying all these blog topics thoroughly?
Let us look at What is PSL Certificate?
Commercial banks in India are required to lend 40% of their loans to certain sectors categorised as Priority Sectors. These sectors are either important due to the developmental importance in the country or are vulnerable sectors. There are eight categories identified as priority sectors by RBI – Agriculture, Export credit, MSME, Education, Housing, Social Infrastructure, Renewable energy and others. There are various sub-sector targets also specified by RBI within the overall Priority sector lending (PSL) target of 40% which are to be met by the commercial banks.
In an event of a bank not being able to meet its PSL target, PSL Certificates (PSLCs) come into picture.
PSLCs are tradable certificates that give a mechanism to enable banks to achieve the priority sector lending target and sub-targets by purchase of these instruments in the event of shortfall.
The PSLC are issued by banks that have overreached their priority sector lending targets (to the extent of their over lending to the stipulated sectors) and bought by those banks who could not meet their priority sector lending targets.
For example, say there are two banks – Bank A and Bank B.
Bank A has total loans of Rs.100 crore of which Rs.50 crore worth of loans qualify for PSL. Given the 40% requirement for PSL, Bank A has excess PSL loans of Rs.10 crore.
Now Bank B has total loans of Rs.50 crore and PSL loans are Rs.15 crore which are 30% of its total loan book. As such, in order to meet the PSL requirement, Bank B requires to make additional PSL loans of Rs.5 crore (10% of total loans of Rs.50 crore).
Now Bank A and Bank B can both benefit through the use of PSLCs. While Bank A can sell PSLCs worth Rs.10 crore of PSL loans and earn some extra income on it, Bank B can buy Rs.5 crore PSL loans worth PSLCs and fulfil its RBI requirement for PSL.
The price of PSLCs is determined on the basis of demand and supply as reflected in the auction under the RBI's e-Kuber trading platform.
As per the RBI guidelines, banks can issue four types of PSLCs:
PSLCs- agriculture
PSLC – small and marginal farmers
PSLC- micro enterprises
PSLC – general
Under the PSLC mechanism, the seller sells fulfilment of priority sector obligation and the buyer buys the obligation with no transfer of risk or loan assets.
All PSLCs expire by March 31st and will not be valid beyond the reporting date (March 31st), irrespective of the date it was first sold.
Note – PSLCs were first recommended by the Raghuram Rajan Committee (2009) on Financial Sector Reforms to allow for a more efficient implementation of the priority sector lending mandate. RBI, under the governorship of Dr. Raghu Ram Rajan, later comprehensively revised the priority sector guidelines in April 2015 which provided for the introduction of PSLCs. On 7 April 2016, RBI issued instructions on trading in PSLCs
Now you will be able to answer any questions related to PSL Certificate confidently.
To learn more such topics, stay tuned to our RBI Grade B blogs section. 
Many more such topics with crisp content have been provided in our RBI Grade B 2019 online course as to make you understand the concepts clearly so that it helps you in the RBI Grade B interview round as well. This online course has been formulated by our esteemed faculty, Mr. Chandraprakash Joshi (ex-RBI GR B, MBA-Finance, PhD), Ms. Arunima Sinha (Coach for Banking exams for 6 years, Ex-Manager SIDBI, Ex-Bank PO), Ms. Prachi Agarwal (MBA Finance with over a decade experience) and Ms. Veena.M (B.Sc. Agri, MBA, Content Expert for General Awareness).
Click here to get FREE demo of RBI Grade B online course
About the Author Prachi Agarwal: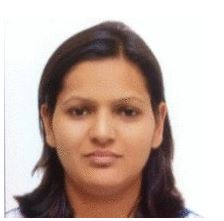 Prachi Agarwal is an MBA (Finance) from BIMTECH, Noida and B. Com (Hons) from Hansraj College, Delhi University. She has previously worked with CARE Ratings. At ixamBee, she is faculty for Financial and Management and Securities Market Awareness. Her expertise topics are Ratio analysis, risk management, bond valuation, etc. She is the student's favorite faculty for her easy to understand approach while teaching in Live Classes.
Get Free Online Test Series, Daily GK Update, PIB Current Affairs, Banking Awareness as well as latest updates for Bank PO, Bank Clerk, SSC, RBI, NABARD and Other Government Jobs. оне займзайм с 18получить займ на карту онлайн