ixamBee is back with its next topic What is a Basic Savings Bank Deposit Account (BSBDA)?. We hope, you have been following RBI Grade B blogs and these blogs are helping you in your RBI Grade B 2019 exam preparation.
What is a Basic Savings Bank Deposit Account (BSBDA)?
The Basic Savings Bank Deposit Account (BSBDA) is a Savings account opened with a bank. Then how is it different from any other Savings Account? Well it is Savings account that does not require a minimum balance and which would offer certain minimum facilities, free of charge.
BSBDA was introduced by RBI in 2012 as a measure for enhancing financial inclusion among the economically weaker sections of the society. BSBDA replaced the earlier "No-frills account" (also referred to as the "Zero Balance account") which was started in 2005.
The key features of BSBDA are as follows:
Applicability (i.e. where can a BSBDA be opened?)
All Scheduled Commercial Banks (including RRBs)
All Payments Banks
All Small Finance Banks
All Local Area Banks
All Urban Cooperative Banks
All State/Central Cooperative Banks
Eligibility (who can open a BSBDA?)
Anyone can open this account with a bank. BSBDA should be considered as a normal banking service available to all customers, through branches.
The account opened under PM Jan Dhan Yojana is a BSBDA.
Facilities available – without any requirement of minimum balance
Deposit of cash at bank branch as well as ATMs/CDMs
Receipt/ credit of money through any electronic channel or by means of deposit /collection of cheques drawn by Central/State Government agencies and departments
No limit on number and value of deposits that can be made in a month
Minimum of four withdrawals in a month, including ATM withdrawal
ATM Card or ATM-cum-Debit Card
Banks are free to provide additional value-added services, including issue of cheque book, beyond the above minimum facilities, which may/may not be priced (in a non-discriminatory manner) subject to disclosure.
Conditions for holding a BSBDA
The holders of BSBDA will not be eligible for opening any other savings bank deposit account in that bank.
Customers having an existing savings bank deposit account in that bank, will be required to close it within 30 days from the date of opening a BSBD Account.
Customer can have only one BSBD Account across all the banks
BSBDA can also be opened with simplified KYC norms. However, if BSBDA is opened on the basis of Simplified KYC, the accounts would additionally be treated as "BSBDA-Small Account"
BSBDA-Small Account
It is BSBDA account that is opened with simplified KYC and is therefore subject to the following conditions:
Total credits in such accounts should not exceed one lakh rupees in a year.
Maximum balance in the account should not exceed 50,000 at any time
The total of debits by way of cash withdrawals and transfers will not exceed 10,000 in a month
No remittances from abroad allowed to be credited to Small Accounts without completing normal KYC formalities
Valid for a period of 12 months (extendable by another 12 months if the person provides proof of having applied for an Officially Valid Document).
Small Accounts can only be opened at CBS linked branches of banks or at such branches where it is possible to manually monitor the fulfilment of the conditions.
To learn more such topics, stay tuned to our RBI Grade B blogs section. 
Many more such topics with crisp content have been provided in our RBI Grade B 2019 online course as to make you understand the concepts clearly so that it helps you in the RBI Grade B interview round as well. This online course has been formulated by our esteemed faculty, Mr. Chandraprakash Joshi (ex-RBI GR B, MBA-Finance, PhD), Ms. Arunima Sinha (Coach for Banking exams for 6 years, Ex-Manager SIDBI, Ex-Bank PO), Ms. Prachi Agarwal (MBA Finance with over a decade experience) and Ms. Veena.M (B.Sc. Agri, MBA, Content Expert for General Awareness).
Click here to get FREE demo of RBI Grade B online course
About the Author Prachi Agarwal: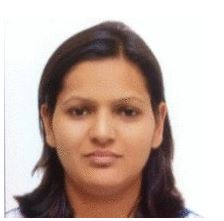 Prachi Agarwal is an MBA (Finance) from BIMTECH, Noida and B. Com (Hons) from Hansraj College, Delhi University. She has previously worked with CARE Ratings. At ixamBee, she is faculty for Financial and Management and Securities Market Awareness. Her expertise topics are Ratio analysis, risk management, bond valuation, etc. She is the student's favorite faculty for her easy to understand approach while teaching in Live Classes.
Get Free Online Test Series, Daily GK Update, PIB Current Affairs, Banking Awareness as well as latest updates for Bank PO, Bank Clerk, SSC, RBI, NABARD and Other Government Jobs.
  срочно займ без отказаисправление кредитной истории займзайм быстро москва