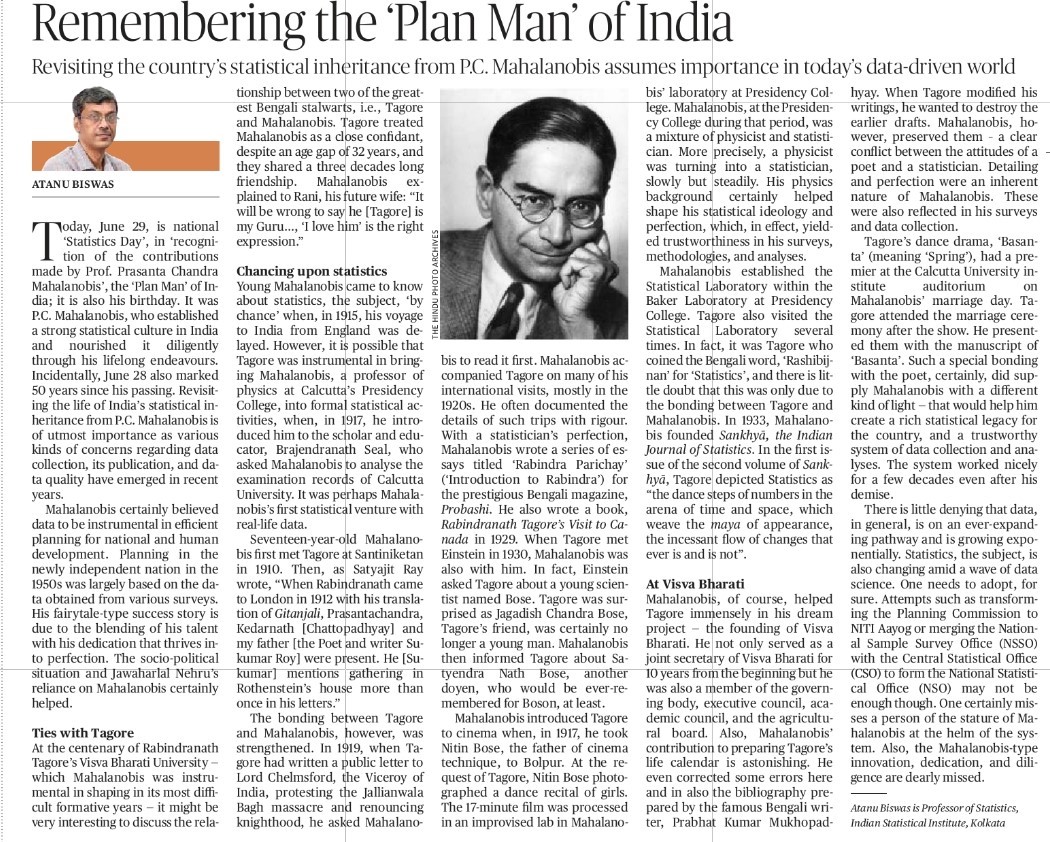 About The Editorial
June 29 is observed as national 'Statistics Day', in recognition of the contributions made by Prof. Prasanta Chandra Mahalanobis the 'Plan Man of India'. It is also his birthday. He established a strong statistical culture in India and nourished it diligently through his lifelong endeavours. Moreover, June 28 also marked 50 years since his passing. He believed data to be instrumental in efficient planning for national and human development.
Exams
SBI PO Prelims
IBPS PO Prelims
Take Test
Vocabulary Check
Diligently
Meaning:characterised by steady, earnest, and energetic effort
Usage: He worked diligently to prepare himself for this three-week tournament.
Don't forget to Like us!!
Aiding to your exam preparation..50% FASTER. If you agree with us, please like us
Like