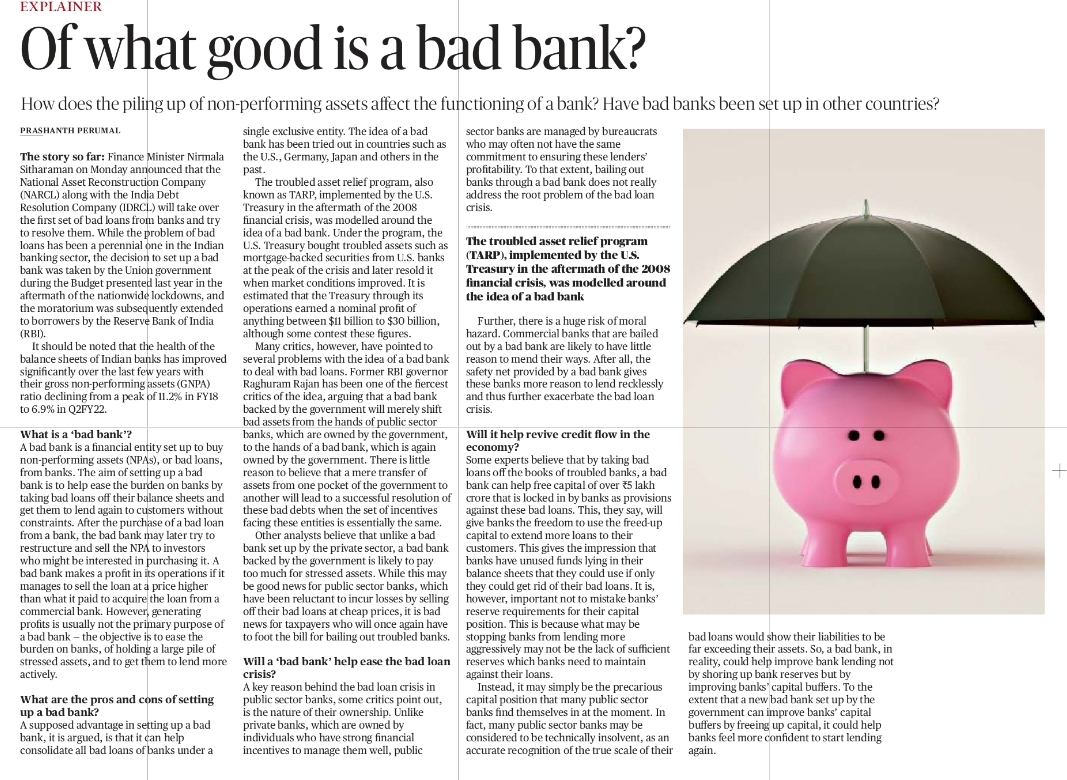 About The Editorial
Finance Minister Nirmala Sitharaman announced that the National Asset Reconstruction Company (NARCL) along with the India Debt Resolution Company (IDRCL) will take over the first set of bad loans from banks and try to resolve them. While the problem of bad loans has been a perennial one in the Indian banking sector, the decision to set up a bad bank was taken by the Union government during the Budget presented last year in the aftermath of the nationwide lockdowns, and the moratorium was subsequently extended to borrowers by the Reserve Bank of India (RBI).
Exams
SBI PO Prelims
IBPS PO Prelims
Take Test
Vocabulary Check
Precarious
Meaning:not securely held or in position; dangerously likely to fall or collapse
Usage: With the purchase of this stock, many investors were caught in a precarious financial position.
Don't forget to Like us!!
Aiding to your exam preparation..50% FASTER. If you agree with us, please like us
Like